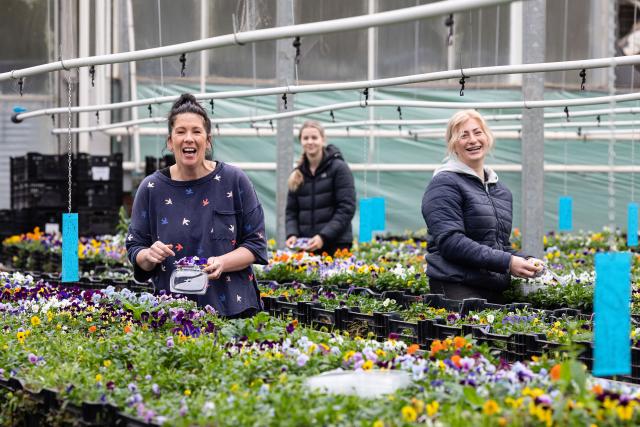 Value-driven employers, a huge variety of businesses from the bespoke to the world-famous, spectacular scenery and a commute in the right direction? Why would you work anywhere else but Yarra Ranges?
That question is at the heart of Your Reason Your Ranges, Council's employment focussed advertising campaign inviting jobseekers, commuters, locals and our Eastern suburbs neighbours to find their reason in the Yarra Ranges, and find a job they love.
And the reasons are multitude.
Convenience of course. If you live outside the region, we're only a 45-minute drive – against traffic – from the CBD. If you're in Maroondah, Knox or Casey, we are even closer – a daily dose of tree change in your own backyard.
If you're a local – it's all right here.
While currently an estimated 60 per cent of the Yarra Ranges population leaves the region to work – you can find all the perks of your chosen employment, with all the benefits of being close to home, working for one of our local businesses.
Another compelling reason to work in Yarra Ranges? The huge variety of employment available.
Looking to gain a trade in the growth industries of construction or manufacturing? It's all here to choose from, whether you want to be the reliable local tradie or work in cutting-edge manufacturing, exporting your work to the world.
You don't need to work in the concrete jungle to be a culture vulture. Yarra Ranges is home to a vibrant creative and cultural scene; or perhaps health or education are your passion, there are opportunities to get your start, or take the next step in your career progression.
Of course, our world-renowned, vibrant tourism industry offers employment in retail, hospitality and visitor experience. There's the opportunity to work in any business size, from beloved family institutions to multinational tourist drawcard.
Or maybe location is more your motivator? Would you prefer to work in the up-and-coming urban areas, with a growing coffee & culture scene? Or would you rather expansive valley views while you enjoy your award-winning afterwork glass of wine. Perhaps you want to be a part of an eclectic Hill's community, and take your lunchbreak walks through lush and tranquil rainforest.
One of the best reasons of all, to work in Yarra Ranges is our value-driven businesses themselves.
Businesses who recognise that valuing their employees is key to their success. Your Reason Your Ranges is a part of Council's Region of Choice strategy, positioning Yarra Ranges as a premier employment destination, and taking a circular approach to the employment challenges our businesses are facing. Region of Choice businesses sign-up to a values Charter, showing their commitment to respect, recognition and renumeration to their staff. The charter also priorities hiring inclusively, diversly and creating a positive work culture.
Take a look at the local jobs' portal, YarraRanges JobLink, today at https://joblink.yarraranges.vic.gov.au/ .
From hospitality to horticulture, construction to creative industries, aged care to agriculture, you'll find your reason to work in the Yarra Ranges.