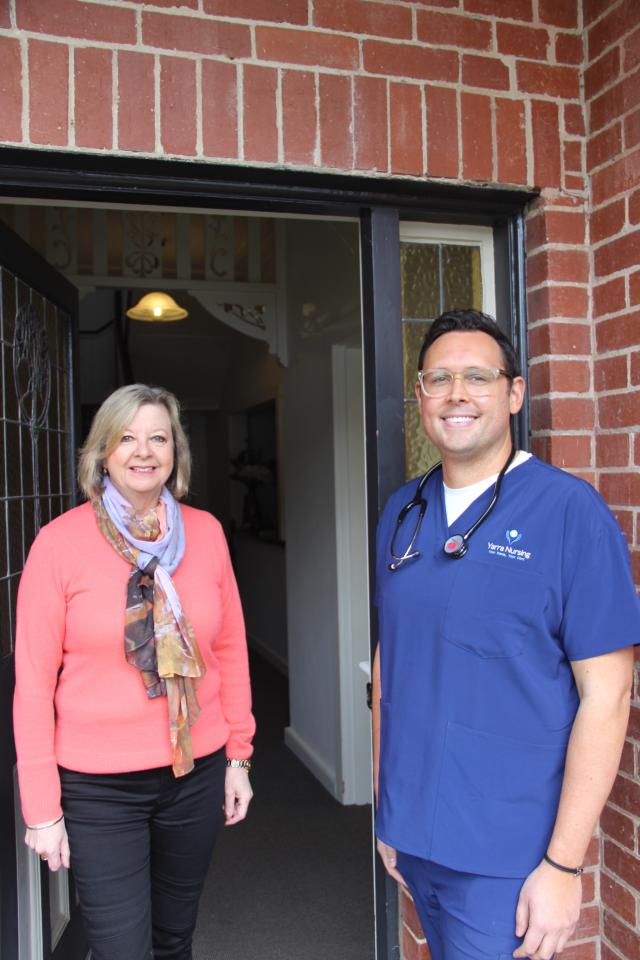 Healesville local nurse Chris Dawson and his team are bringing a new locally run Home Care nursing practice to the Yarra Valley.
Like most city dwellers, I used to come to the Sanctuary as a kid and loved it. My partner's family have been in the Yarra Valley for 150 years, and thought it was a great place to raise kids, with the mountains at your doorstep and a wholesome country lifestyle, so we moved back five years ago with our twins, who love it here, such a friendly and close-knit neighbourhood. Apparently we're now called returned settlers.
I have worked across multiple disciplines within the private and public sector, including district nursing, aged care, general practice, orthopaedics, plastic surgery, and even worked for Ambulance Victoria as a first responder.
Several years ago, a former Manager approached me and asked me to make the move from the hospital sector to community nursing, I soon realised this is where my passion lay. I really liked the social connection that evolves over time when caring for clients in their homes, rather than the churn of the hospital, which I found to be mostly short-term and primarily task based. In the home environment, you really get to know the person and develop relationships which make for an enjoyable experience all round.
I had a private client with advanced Parkinson's, whose wife was primary carer and would often require respite for herself, taking three to four day stints. I would come in and look after him on a 24/7 basis, cook, clean and even garden, we would do trips to the movies, breakfast with his family, we all got along very well. Unfortunately he passed away recently, but the family have stayed in touch and even engage me to house sit their pets.
No two days are the same and it's a growing sector, which makes sense given most older Australians want to remain living in their own homes should they ever need support or care, only 25 per cent say they would prefer to enter a nursing home. I've had the privilege of providing end of life care for people I knew.
In the regional settings, it's not always as easy to get in-home support on a private basis, I experienced this in a more remote farming district I worked in, there just weren't the resources available to assist farmers with staying in their own homes. Often in the local hospitals, everyone knows everyone, so the home can offer a more private and discrete option during difficult and vulnerable times.
We are fortunate to have an amazing local hospital facility in the heart of town. Unfortunately, district nursing isn't always available for us at the times we want it, like after hours or at short notice. I'm wanting to offer a service where our clients set the terms, Yarra Nursing are able to fill any gaps and ensure locals are able to access healthcare as and when they want it. We cover loads of activities from day-to-day services like shopping, companionship and personal care to more nursing and medical focused tasks such as dressings, medication management and more complex health needs.
We launched this month and are gradually building up a pipeline of regular clients in the Yarra Valley and outer Melbourne and have just onboarded a team of local carers and qualified nurses (both RN and EN).
Our rates are competitive and in line with government pricing caps. We service all demographics, from children to the elderly and offer payment support through NDIS and Home Care Packages, as well as privately funded clients who just want to pay as they go.
Being an owner operator, there is no protracted onboarding process, no referrals needed, I can get you immediate support.