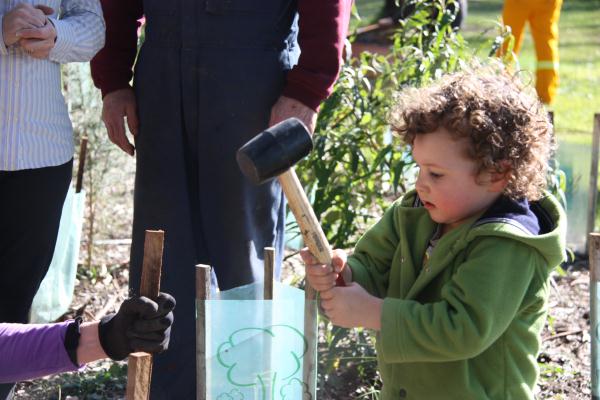 By JESSE GRAHAM
THOSE looking to get more in touch with nature this weekend have a multitude of options open to them on Sunday with a series of events for National Tree Day.
National Tree Day, held on Sunday 28 July, is Australia's largest tree-planting and nature care event and there are plenty of events where people can celebrate and help pitch in.
In Badger Creek, residents can help the Mt Toolebewong and District Landcare Group in their efforts to plant along the south bank of Badger (Coranderrk) Creek.
The group will meet at 29 Blue Gum Drive in Badger Creek at 10am and the event will run until noon with a barbecue for all volunteers.
Federal Minister for Climate Change, Environment, Heritage and Water Mark Butler will be visiting the Toolangi State Forest at 1pm to open the Kalatha Giant Tree Walk.
The event will begin with a traditional Smoking Ceremony and Welcome to Country conducted by Taungurung Elder, Uncle Roy Patterson, before the opening and tour at 2pm.
For those in the Upper Yarra Area, Zephlyn Neilsen will be holding a free art workshop at the Upper Yarra Arts Centre in Warburton from 11am-1pm on National Tree Day.
In the workshop, which is part of the new Forests Exposed exhibition, visitors will help to create an ephemeral art installation with natural elements such as leaves, seed pods and grasses, to be hung by the Yarra River.
No experience is necessary for the workshop.
For more information about National Tree Day or to find more events, visit www.treeday.planetark.org.