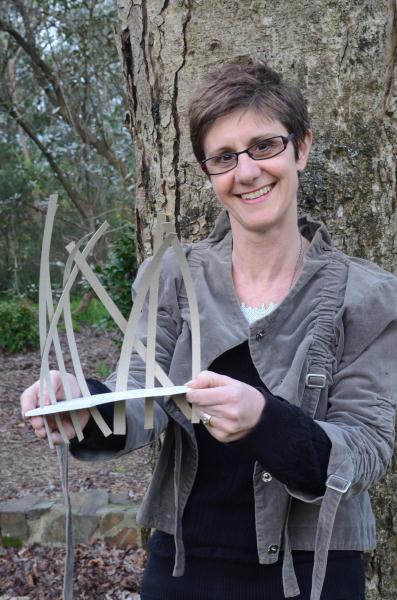 By JESSE GRAHAM
A BLACK SATURDAY memorial bench is to be built in Healesville to honour the memory of those who died in the tragedy and residents are being invited to contribute to the project.
Yarra Ranges Council announced on Friday 23 August that the memorial would be constructed in Queens Park and would feature words of hope, inspiration and reflection on the tragedy.
Healesville artist Ali Griffin will be creating the memorial and has asked for the public to contact her with their stories or thoughts about the fires, to possibly be included in the project.
"I'm asking them to contribute a one-line memory of the time, the thing that stands out the most, whether it's something really positive or something they just never want to forget," she said.
Some of the selected words and stories will be etched onto the memorial, so that visitors to the park can read about other people's experiences and reflect on the time passed since then.
"It's a way of showing lots of different people's memories and their points-of-view," Ms Griffin said.
"Everyone feels things differently, and they're all as valid as each other."
Ms Griffin said the fires had a personal impact on herself as well as the community, as she lost her Yarra Glen home on Black Saturday.
She said she did not want to bring harm or cause anyone to re-live traumatic experiences with the memorial, but that she'd like the memorial to represent the community's sentiment about the bushfires.
"While it's something out community went through and part of our history, and we feel fairly comfortable about talking about now, it can still be quite raw," she said.
Ms Griffin said she invites anyone from the community to contact her with ideas for the sculpture and would be happy to discuss any issues involved.
The memorial in Healesville is one of many contemplative areas being built to remember those lost in the February 2009 bushfires, with another being constructed in Yarra Glen.
Both the Yarra Glen and Healesville memorials are expected to be installed in November.
For more information on the Healesville memorial, or to contribute a story, contact Ali Griffin on 0411 722 737.