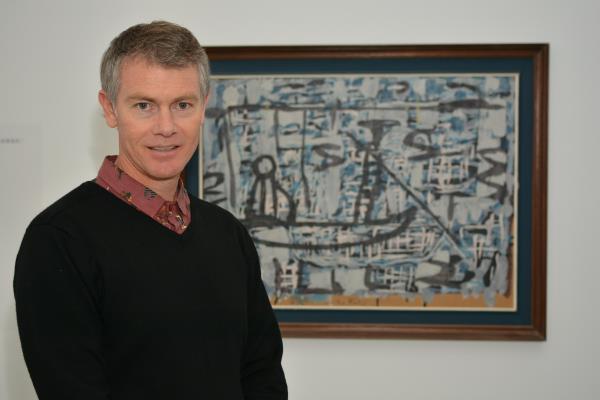 By JESSE GRAHAM
A NEW exhibition series has opened at TarraWarra Museum of Art (TWMA), featuring a rare collection of paintings hung for the public for the first time in almost 50 years.
The gallery opened three new exhibitions on Sunday 30 November – Gosia Wlodarczak: Found in Translation, Tony Tuckson: Paintings and Drawings and Ian Fairweather: The Drunken Buddha.
All of the exhibitions will hang on the walls at the gallery until 15 March.
Curator of Ian Fairweather: The Drunken Buddha, Steven Alderton, said the TWMA event will be the first time since 1965 that all of the paintings have been brought together to be exhibited.
The paintings follow the exploits of Chinese monk, Chi-tien, who Mr Alderton said was unconventional, irreverent and drunken.
"Chi-tien was very irreverent – when he was asked to do something, he was able to perform great magical acts," Mr Alderton said.
"He would ask for some warm wine, and get so drunk and then write a poem – whatever was in the poem would come true."
The paintings, which use Asian-style calligraphy lines to form landscapes and people, also form part of a book, The Drunken Buddha, on display at the museum.
The last time the paintings were all hung in the one place was at the Macquarie Galleries in Sydney in 1965, and Mr Alderton said the TWMA exhibition was a not-to-miss opportunity.
"This is one of the greatest Fairweather exhibitions you are ever likely to see, reuniting the available works for the first time in 50 years," he said.
"When you see the lighting, you'll walk in here and be able to feel almost a spiritual link to the works."
TarraWarra Museum of Art is located at 311 Healesville-Yarra Glen Road, Tarrawarra.
For more information on the exhibition, visit www.twma.com.au or call 5957 3100.