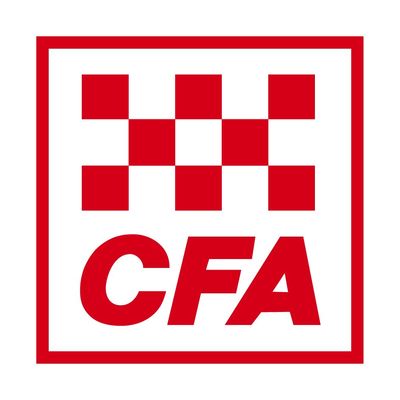 By Derek Schlennstedt
CFA crews on Thursday 1 March are continuing to clean up and black-out the remnants of the grass-fire at Yellingbo.
The blaze started about 5.20pm on Wednesday 28 February.Around 30 CFA appliances fought the fast-spreading grass-fire, which started near Sheepstation Creek Road.
CFA crews were also assisted by an excavator, three bulldozers and three water-bombing aircraft.
Speaking to the 'Mail', Yellingbo Captain Paul Spinks said that due to strong winds, and the fire's proximity to high voltage transmission lines, it proved difficult to get under control.
"It was spreading very quickly and the other danger was the high voltage powerlines that give power to all Melbourne," Captain Spinks said.
"It ended up being 10ha in size and directly threatening two properties … if it wasn't for the quick response of emergency services, it may have been a different story."
Yesterday's high winds meant the fire spread quickly.
Coldstream observation tower reported gusts of up to 57km/h in the afternoon.
Though, thanks to the quick response of emergency services, by 9.45pm a CFA update stated the fire was under control.
"We didn't deem it under control around 9pm last night, just until we could maintain a control line around the fire," Captain Spinks said.
"It was mainly all shrub and grassland, and then it got into some fairly heavy grass and shrub area that spread into Owens Road … no properties and no structures were lost.
"All the aircraft, crews and volunteer did a fantastic job in containing it to 10 hectares, and the support we received from locals was incredible too."
The fire was located between Sheepstation Creek, Worlley and Lusatia Park roads.
Captain Spinks said although summer has ended, this incident is a reminder that the fire season is far from finished.
"Even though it is the end of summer, the fire season is well and truly not over and people still need to be prepared and aware that there is still potential of large fires at this time of the year.
"There's very little fuel moisture content right across the Yarra Valley and even district … we've had very little rain and we need to be careful going forward."
The cause of the fire is not yet known.