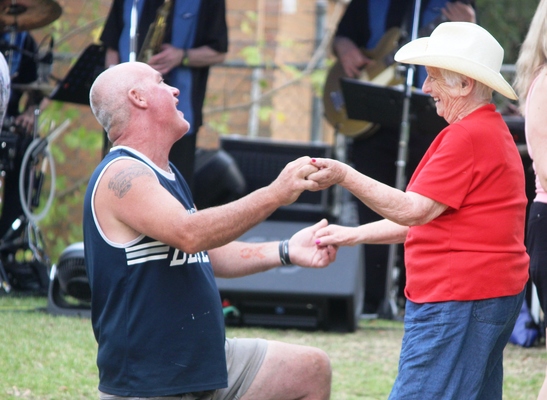 By Kath Gannaway
Warburton was booming over Easter with one of the main attractions the annual Easter Fundraiser run this year by the Upper Yarra SES.
With the backing of the Warburton Advancement League, the SES volunteers took on the Easter family day which is a popular attraction for locals, holiday-makers and visitors.
Healesville band The Rockin' Tones kept the 50s and 60s music going all afternoon, there were raffles, Easter eggs, mini-golf, market stalls and plenty to eat and drink including the SES sausage sizzle and the Warburton Primary School's famous lemonade tent.
SES volunteer Merril Brunt said it was a successful first year for the unit as organisers.
She said they had great support from a number of organisations including Warburton Holiday Park, Warburton/Yarra Junction Bendigo Bank and businesses from Woori Yallock through to Warburton who contributed to the raffle prizes.
"We couldn't do it without that generous support and it is just great that people have come here today and had fun," she said.
See more photos online at Mailcommunity.com.au .