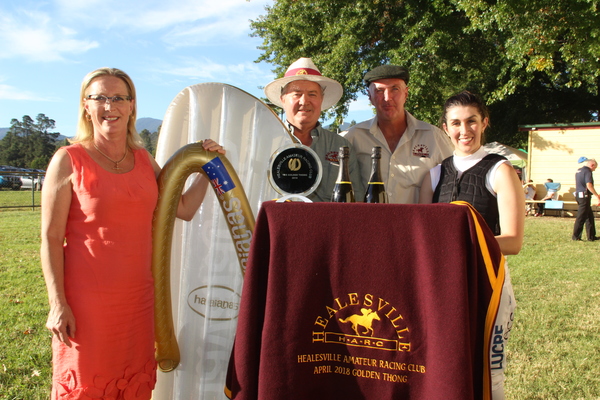 By Kath Gannaway
Courtney Pace wasn't showing any favourites on Saturday bringing home a winner in both the Sally Brennan Labor For Eildon Open Trophy and the Cindy McLeish MP for Eildon Golden Thong.
Riding Fold to a win in the third, and Victorian Crown in the fifth, Pace, who rode her first winner at Healesville, said (perhaps prophetically) "they were completely different races, but with the same good result,"
Ms Pace and both Ms McLeish and Ms Brennan spoke in their presentations of the great atmosphere that Healesville Amateur Racing Club provides each season and commended the volunteer race committee and helpers who dedicate themselves keeping Healesville on the radar as one of, if not the best, picnic racing meetings in Victoria. See more photos on the Healesville Races gallery at mailcommunity.com.au .