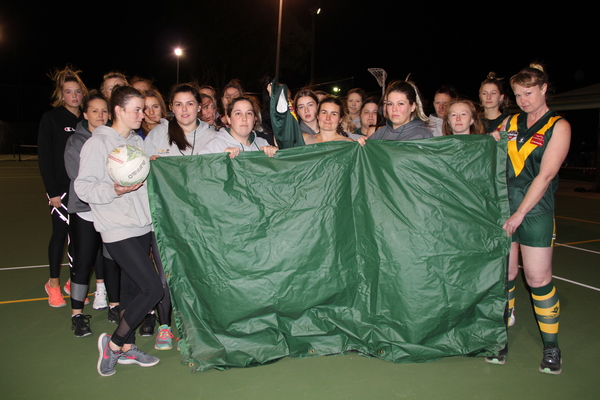 By Kath Gannaway
Yarra Junction's sportswomen are calling out for an immediate fix for the lack of change facilities for netballers and footballers at the Yarra Junction Recreation Reserve.
Powelltown and Mt Evelyn sports grounds were recently fitted out with temporary change rooms to provide their female netballers with adequate change, toilet and shower facilities, while Yarra Junction's girls and women are having to change in their cars.
A facebook post by Yarra Junction Football Netball Club committee member Sally Brennan highlighted the fact that the Junction girls had been bypassed.
"Currently these temporary facilities have been rolled out across Yarra ranges and yet again Yarra Junction has missed out," Ms Brennan said.
She labelled the women's facilities at Yarra Junction for both netball and women's footy, including junior netball, as appalling and 'grossly substandard' and accused Yarra Ranges Council of having no interest in Yarra Junction.
"Yarra Junction has the UY Netball Association, Yarra Junction junior netball, women's footy and five footy netball sides, arguably the most women on any sporting precinct certainly in the Upper Yarra.
In a reference to a recent situation where netball players had to change in their cars for a publicity shot for the council, she added "While politicians are getting their photo taken on the resurfaced netball courts the kids they invited to participate are changing in the car, and going to public toilets in the dark."
Cr Jim Child spoke of the same photo opportunity at Yarra Ranges Council meeting on Tuesday, 12 June when he called for action on the lack of female facilities at Yarra Junction.
"We have two temporary assets already (Powelltown and Mt Evelyn) but I have to stress the importance of the Yarra Junction Reserve," he said.
"I was out there with the local federal member (Tony Smith MP) to get a photo taken with a local netballer and they were changing in the car," he said.
"Yarra Junction is one of the most frequented recreation reserves in the municipality and we still have that situation."