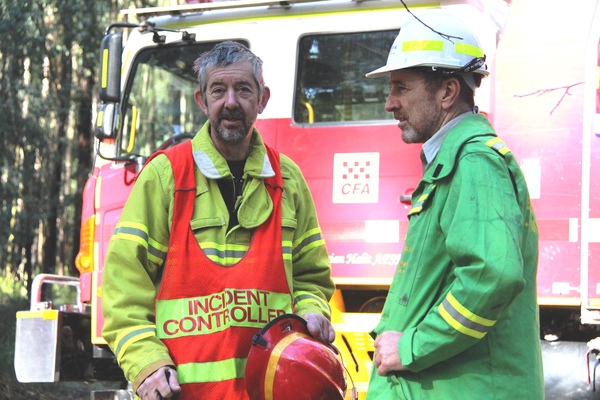 By Kath Gannaway
A Powelltown man has been airlifted to The Alfred Hospital following a house fire on the outskirts of the town this morning.
The man in his 40s was transported in a critical condition with burns to his upper body and face.
An Ambulance Victoria spokesperson said another man in his 50s, assessed at the scene with burns to his upper body was also taken tom The Alfred in a serious condition by road ambulance.
A young girl, assessed at the scene for shock, did not require hospitalisation.
They were among four family members in the house which was substantially destroyed in the blaze.
A call to Triple-Zero around 9am alerted emergency services with the fire crew from the nearby Department of Environment, Land, Water and Planning (DELWP) depot first on the scene with tankers and manpower.
Little Yarra CFA Captain Les Hart said the family was out of the house when they arrived.
"When we got here a lot of the locals were here working to get the fire under control and the occupants has evacuated the building," he said.
They are believed to have lived in the house for about a year.
Captain Hart said the quick response of the DELWP team and support from numerous CFA brigades from Seville through to Noojee highlighted the co-ordinated response, especially for day-time incidents.
"Day time volunteers are desperately needed by all the brigades across the whole valley," he said.
Police and CFA fire investigators were also at the scene.
There is no further information at this time on the condition of the men.