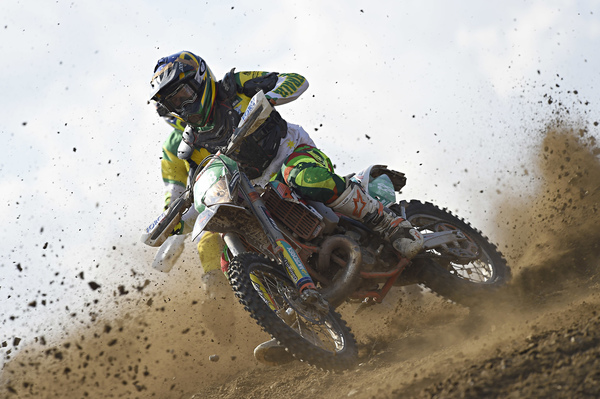 By Derek Schlennstedt
Three Bridges Enduro motorcyclist Daniel Sanders has taken a dominant victory at the 2018 Hattah Desert Race.
The eight lap course of 38kms has broken the hearts and souls of many a motorcyclist and the race is considered one of the biggest enduro events in Australia.
Having finished runner-up for the past two years running, Daniel Sanders from Three Bridges was keen to seal a victory.
On the first day of qualifying Sanders lodged a flying 2m36.256s lap time of the prologue course to seal the pole position, which set the scene for what was to come on race-day near Mildura, Victoria
With a fastest lap of 29m31.044s, he powered his factory Husqvarna FE 501 to an advantage of 1m06.175s and finished the eight laps of 38km's in a total time of 4h15m22.802s.
Speaking to the 'Mail' about the four hour endurance race, he said the race was challenging and took a toll on his body, but the victory was 'bittersweet'.
"The track is basically just deep sand similar to beach sand … it starts off smooth and gets deeper with ruts which are pretty much around the whole track, and you're pushing for four hours."
"This year the track was really dry as they haven't had much rain, so it was lot dryer than what it normally is which makes it tough cause the track gets square edges and choppy.
"It made it pretty hard on the stomach; the bike is pumping a lot under those conditions."
Despite the dry and dusty conditions Sanders lead from start to finish and was able to cruise home on the final lap to the outright and over 450cc FourStroke class victory.
Next up for the Sanders will be rounds five and six of the Australian Off-road Championship in Dungog, New South Wales, where he will resume his national title campaign.
After two years coming runner-up, Sanders said he was stoked with the victory and the 23-year-old said he aims to 'back it up next year.'
"Hopefully we'll back it up next year, but for now I'll be focusing on the rest of the year and the Australian championships."