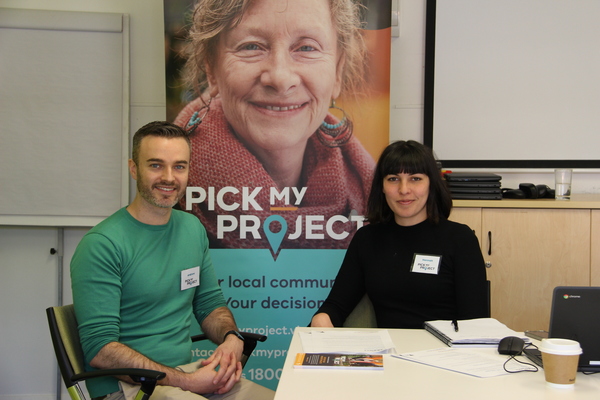 By Kath Gannaway
Community and sporting groups, schools, welfare and township groups are all putting up their hands and shouting "pick me; pick me".
The groups have pitched local projects to the State Government's 'Pick My Project' initiative where projects will be chosen by local residents under the new community building fund, which will see locals nominate and decide on their own funding priorities.
Hailed as a grassroots democracy program, Pick My Project, will be backed by $30 million from the Victorian Budget 2018/19 and will be spread across the state, giving every community the chance to benefit.
In a Victorian-first, all residents aged 16 and over will be able to submit their idea for consideration under the program.
All they'll need is an idea that helps build a stronger community, and the backing of a local organisation, community group, school, local council, or other eligible group able to help deliver the project.
Groups across Yarra Ranges have taken to the idea with gusto. Projects pitched include sporting and recreation infrastructure, community arts projects, improvements to community facilities and local environment.
Pick My Project Engagement Team members Andrew Howard and Hannah King were in Yarra Junction this morning (Tuesday 14) providing information and taking people through the online voting process.
Mr Howard and Ms King will also be leading a 'How to Promote' workshop for participating groups at the Cire Community School, 39 Little Yarra Road, Yarra Junction, this evening from 6.30pm to 7.30pm.
Voting is quick and simple, and open until 5pm, Monday 17 September. For more information visit https://pickmyproject.vic.gov.au/ or https://www.facebook.com/pickmyproject/