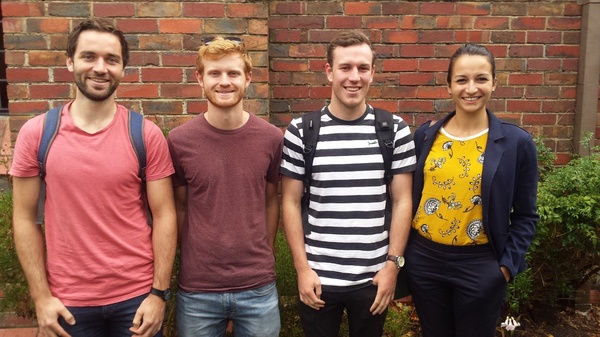 x
A Monash University study has concluded that increasing Healesville's current 18% of solar households through a bulk buy is the most feasible first-step opportunity for reducing carbon emissions and moving towards greater uptake of renewable energy.
Healesville Community Renewable Energy (CoRE) worked with Monash to undertake an options study on how Healesville could transition to net zero emissions.
The report was prepared by final year environmental engineering students Luke Barry and Nicholas Seymour, supported by the Monash University Net Zero team, the Faculty of Engineering, Yarra Ranges Council and Healesville CoRE.
CoRE chair Jeff Barlow said the primary focus was to consider options for emissions reduction by implementing energy efficient measures, access to cheaper renewable energy resources and approaches taken by other communities.
He said the bulk buy had proven to provide the necessary building blocks for achieving net-zero in other towns such as Uralla and Moreland where net zero strategies identify solar power as an opportunity and key action to reduce carbon emissions and help move toward renewable energy.
The Monash team did energy audits of three Healesville homes providing valuable data on energy use and thermal profiles of typical buildings.
"The research found that if certain relatively easy steps were taken, energy consumption could be reduced by between 38 per cent and 47 per cent," Mr Barlow said.
Those steps include installing insulation, replacing old, inefficient appliances, and upgrading hot water services to heat pumps.
Mr Barlow said even where there is a cost involved, payback in terms of reduced bills could occur relatively quickly.
"We're very excited by the opportunities the research has identified," he said.
"This is evidence-based research about what has worked in other places and can work in Healesville.
"Many of the options are relatively cost neutral, can be enhanced by behaviour change and education, and can achieve payback relatively quickly through reduced bills."
He encouraged people to join CoRE to make net zero a reality.
"As more residents become involved, the more we can accelerate initiatives such as bulk buy programs, cost efficient insulation, and longer term strategies such as a Healesville mini-grid."
Read the report at get more information on Healesville CoRE at www.healesvillecore.org.au .