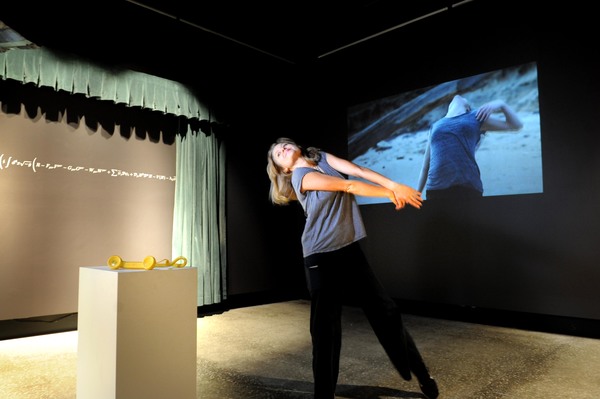 Leading visual and performing artists will unleash a Force of Nature in Lilydale.
The exhibition will run until Sunday 14 October at Yarra Ranges Museum.
Force of Nature considers relationships to local environments and imminent issues on a global scale.
Artists Marnie Badham, Peter Fraser, Myfanwy Hunter, Gabrielle New, Jill Orr, Gulsen Ozer, Laki Sideris, Melinda Smith, Gretel Taylor, Tammy Wong-Hulbert and Tony Yap will feature.
They'll respond to environmental change, the influence of nature on their lives and arts practices, and ideas of post-nature.
Curator Gretel Taylor has a background in dance and site-responsive performance.
"We want viewers and audiences to feel, sense, move with, think about, question and connect with nature," she said.
"Tactile, embodied art can bring us to that connection."
Force of Nature will present lively art that inspires engagement with nature while fighting for it, mourning its loss, beckoning for connection and imagining future possibilities.
It asks viewers to slow down to appreciate new perspectives and engage with nature as a profound experience in its own right.
On Fridays throughout the exhibition, from 11am to 4pm, artists Marnie Badham and Tammy Wong-Hulbert will facilitate public participation in their cartographic – or map – artwork.
From 10am to 4pm on Sunday 7 October, Environmental Performance Authority co-director Peter Fraser will host a nature dancing workshop at Eagle Nest Picnic Ground in Olinda.
Tickets are $45 to $55 and bookings are required at www.nature_dancing.eventbrite.com.
Lillydale Lake will host Picnic at the Lake, an art and nature forum, from 2pm on Saturday 13 October.
Artists, Indigenous and scientific guests, and the public will discuss the state of nature and potential roles of art and performance in facing challenges, plus there'll be performances and installation art.
Register at www.picnic_artnatureforum.eventbrite.com.