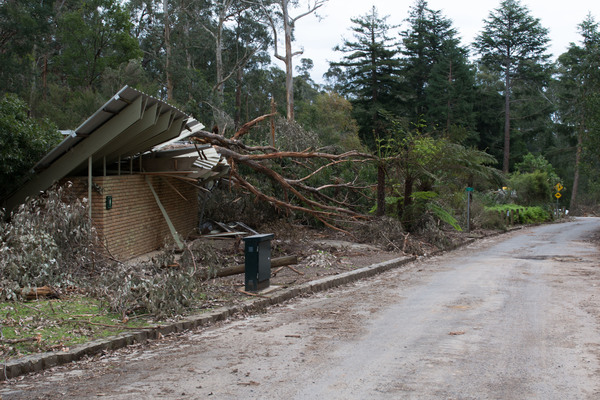 Badger Weir Picnic Ground is still closed awaiting repairs, two years after storms tore through the site.
Eildon MP Cindy McLeish put forward fresh questions about a tender process for reconstruction work in Parliament this month.
It was the third time she'd asked Environment Minister Lily D'Ambrosio about an expected re-opening date for the park.
In April, the minister said in a letter to Ms McLeish that Parks Victoria aimed to open tender for construction before the middle of the year, with a view to re-open the picnic ground later in the year".
But Ms McLeish said that the State Government's public tender website indicated no tender had been awarded.
"With tenders not even awarded there is no chance that Badger Weir will re-open before Christmas," she said.
"Our community has been misled into believing Badger Weir would open this year.
"It's the government's responsibility to maintain and repair community assets in a timely manner, and to keep the community informed about the progress.
"Badger Weir is a special place for locals and for visitors to get out and enjoy our beautiful natural environment."
Ms McLeish said many people had contacted her, concerned it was still off-limits so long after it suffered damage.
Under Parliamentary rules the minister has 30 days to respond to Ms McLeish's questions.
The Mail contacted the State Government but did not receive a response.