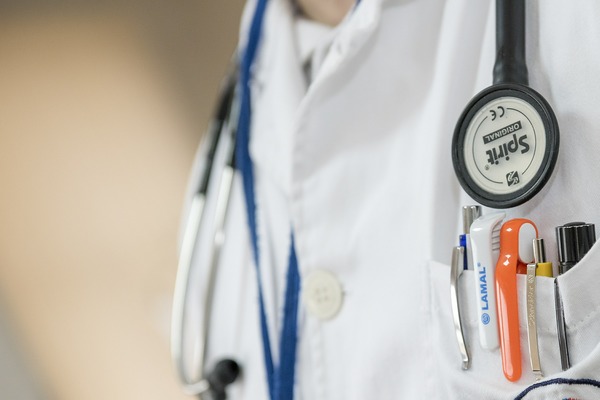 By Casey Neill
"Come and join the fight."
That was the message from Save Healesville Hospital Action Group (SHHAG) member and Yarra Ranges Councillor Fiona McAllister.
SHHAG will hold a community meeting at The Memo in Healesville from 7pm this Thursday 4 October.
Maternity services will be one item on the agenda.
"It's really important to have as many voices in the room as we can," Cr McAllister said.
"It won't just be us talking at people, it will be a conversation."
The Mail last week announced we'd joined in SHHAG's push for birthing services to return to Healesville Hospital.
Cr McAllister said there was "no logical reason why low-risk births can't happen locally".
She said she understood if high-risk births could not be safely accommodated.
"That's not the majority of births," she said.
"We already still have one obstetric GP locally. We're confident with the right push we could get another.
"We have a midwife service locally who could do it immediately at the hospital."
SHHAG spokeswoman Jane Judd gave birth to two children at Healesville Hospital, in 1989 and 1992, and her grandson was born there in 2000.
Ms Judd said Eastern Health ceased maternity services at the hospital on 1 October 2012 without community consultation, for several reasons.
"The local GP obstetric workforce declined and we could not replace them," she said.
Ms Judd said policy changes made it progressively more difficult to deliver at Healesville, including a ban on inductions.
"All this in spite of an enviable track record of safety as evidenced by low mortality and morbidity statistics for mothers and babies," she said.
"The number of women birthing from the local postcode areas was steadily increasing at the time they chose to close down access to maternity care services.
"All these women now had to travel to Box Hill or the Angliss.
"Born before arrival (BBA) stats have inevitably increased."
Ms Judd said having a baby was a big deal.
"Women are at their most vulnerable, they need to feel safe and cared for and birthing close to home helps with their sense of connectedness," she said.
"Women need local accessible delivery options, with family and friends within reach, where they are not anxious about getting to a hospital to deliver.
"The Shire of Yarra Ranges is a birthing desert.
"There is nowhere you can birth in over 2447 kilometres.
"The only choices now for public birthing are Box Hill Hospital and the Angliss, who deliver 5000 babies a year.
"That's more than 14 babies a day, if they are evenly spread.
"Any wonder it feels like a conveyer belt like experience for some.
"Let's not mention access to car parking or cost."
Ms Judd said maternity required a skilled workforce, "one we had but has since evaporated".
But options for reinstating birthing services include sending senior obstetric registrars from Box Hill Hospital to Healesville.
"Obstetric GPs and midwives could support this model by caring for women in the antenatal and postnatal period," Ms Judd said.
"Alternatively, Eastern Health could re-engage obstetric GPs and local GPs in general."
A third option would be to allow private midwives the option for their patients to deliver at Healesville.