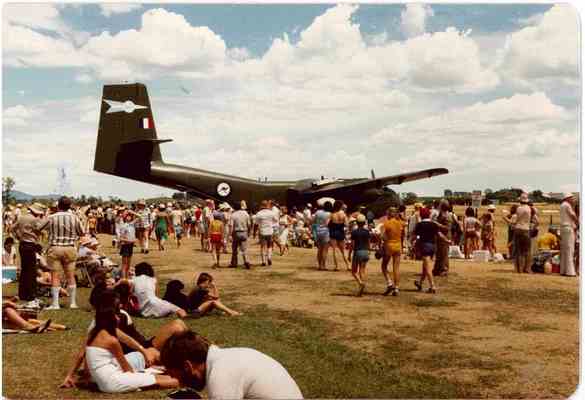 By Michael Doran
The annual Lilydale Airport Air Show is on 25 November, with gates opening at 11am. Following the official opening, the flying displays will commence at 1.30pm and be followed by the popular aerobatic exhibitions.
"It gives people a chance to get right up close with a range of aircraft, which is something they could not normally do," Neroli Merridew said.
"We have a trade hall set up in one of the hangars where a variety of aviation businesses will be set up showing all manner of aviation products."
Exhibitors will include Angel Flight, Australian Women Pilots' Association, Recreational Aviation Australia, Aircraft Owners and Pilots Association, Topaz Aircraft and an aircraft engine manufacturer.
The flying school team will be there to guide anyone who wants to learn to fly. A big success last year were the flight simulators and they will be available again this year for people to have a try on.
Vintage Airways operates a fleet of antique aeroplanes,including a fully restored Tiger Moth. Their experience includes donning goggles, leather jacket and scarf and the chance to take control in the air. A wide range of joy-flight packages around the Yarra Valley and Melbourne are available.
Skydive the Yarra Valley specialises in an entirely different rush – the rush you get from falling from 14,000 feet before the canopy opens- then gently glide down over the gorgeous Yarra Valley. There are a range of experiences on offer and the operators will be on-hand to answer any questions.
For a diversion from aviation pursuits, Yering District Archery Club are located at the start of the airport driveway. On Saturday morning they hold Come and Try sessions from 10am to 11am run by qualified coaches and including the use of our equipment and facilities.
Lilydale Airport supports the local community by providing a base to support services including the police, air ambulance, fire-bombing and fire-spotting aircraft and powerline inspection flights.
FROM THE 1981 MAROONDAH AIR SHOW SOUVENIR PROGRAMME
We thank the Premier of Victoria, The Hon R.J. Hamer E.D., M.P., who, once again, kindly accepted our invitation to officially open the show.
3MP Bay City Radio have supported the Maroondah Air Show since its inception in February 1979.
Lilydale Air Show '81 will feature three Tigers of the Point Cook Tiger Moth Formation Team, reliving the days of open cockpits and wood and fabric machines.