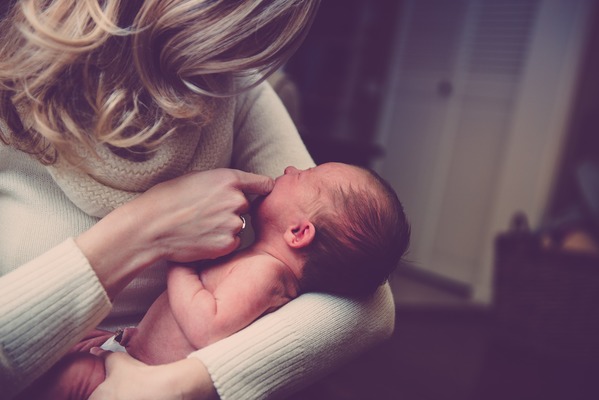 By Casey Neill
ALP candidate Sally Brennan said giving birth was a life-changing experience, and the environment in which it occurred was so important for the well-being of women and their families.
"I had my fourth child at the Yarra Junction hospital," she said.
"Having my family around and able to pop in, while I was being cared for by people I knew in a place I was familiar with, enabled me to properly rest while staying connected to my kids and husband."
Ms Brennan said service modelling needed to take into account the shifting needs of local communities.
She said the recent Parliamentary Inquiry into Perinatal Services outlined some important priorities for the area, and it was unfortunate that Eastern Health did not make a submission to the inquiry.
"I applaud the women who have spoken up for locally based birthing services, and the work of the Save Healesville Hospital Action Group," she said.
"I also strongly support local doctors being able to refer their patients to the hospital and to care for them there.
"A re-elected Labor government will deliver 1100 more nurses and midwives to our public hospitals. "Eastern Health is ideally placed to take advantage of these election commitments for the benefit of Healesville and the surrounding community."
Independent candidate Michelle Dunscombe said she was aware of the community desire for the return of maternity services at the Healesville Hospital.
"I will certainly champion for the return of maternity services at the Healesville Hospital and applaud the work of the Save the Healesville Hospital Action Group for their years advocating for improved community health," she said.
"Our communities deserve comprehensive public health services and it's time to act.
"I will work towards maternity services, a 24/7 emergency department and increased mental health services.
"We need greater support for all four hospitals in the Eildon Electorate and I commit to working with the hospitals and community for increased funding and services."
Greens candidate Ken Deacon said that while travelling around Healesville and the Yarra Ranges in the past few weeks and meeting local community members – most who were young mothers – they expressed the need for a maternity wing at Healesville.
"Coming from a country area such as Alexandra, where this service has been taken away, mothers are now compelled to drive large distances to either Melbourne or Mansfield, in order to have check-ups if they are pregnant," he said.
"If there are complications, it just adds to the anxiety that is already present when a mother is expecting.
"Thus maternity requirements should be closer at hand."
Mr Deacon said his own children had needed services for their arrival.
"I realise the importance this service gives to the safety of mother and child," he said.
"There is every chance a mother could be stuck in traffic and have to deal with the birth of a baby while in the vehicle.
"A maternity wing in Healesville is therefore needed and as this push is coming from the Healesville Community and the wider surrounds of the Yarra Ranges, the demands of these voices should be honoured."
Liberal incumbent Cindy McLeish said there were a low number of births occurring at Healesville Hospital when maternity services stopped.
She said a capability framework meant that expectant mums who ticked a couple of risk factor boxes had to "go down the road".
Ms McLeish said one of the obstetricians also pulled out and made the service unviable.
"I worry that there's a shortage of GP obstetricians in the state, and that's what I found during the (Parliamentary) Inquiry (into Perinatal Services)," she said.
"The cost of insurance is very high for the doctors. Keeping up their capability is difficult for them.
"But that doesn't mean it can't be overcome.
"There's a lot of room for Eastern Health to improve in the delivery of pre and post-natal services.
"The midwife model is certainly an option but you need the right back-up and it's costly.
"It would be good to be able to birth locally, but it's still not simple."
She said medical schools should appeal to doctors to become obstetricians, and that if maternity returned to Healesville there should be a system in place whereby doctors kept their skills up through shifts at the Angliss and Box Hill where birth rates were higher.