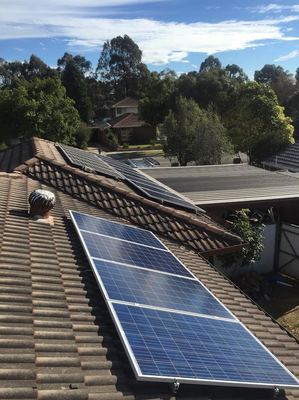 Healesville's voluntary community energy group has launched an online survey.
Healesville CoRE opened it on Friday 23 November and it will stay open until Friday 30 November.
It's seeking residents' input on their experience of solar energy systems, their expectations, and their support for increased solar power.
Healesville CoRE's key aim is for Healesville to become wholly renewable energy-reliant by 2027.
The survey announces a community solar bulk buy starting in February next year, open to all residents and businesses in postcode 3777.
Organisers said funding would be available at good interest rates from the Healesville Community Bank.
The survey is open to all residents and questions are focused on seeking input from those who have existing solar panels or are considering installing a solar system.
"We want as many residents as possible to complete the survey so we have a broad cross-section of views on solar energy," Healesville CoRE president Jeff Barlow said.
"We know that some residents have had negative experiences with older systems.
"We want to understand the motivations that drive people to embrace renewable energy, particularly solar.
"This is a great chance to learn, to tailor support to effectively assist people to achieve better energy outcomes and to save on their energy bills."
The survey also aims to gauge community support for a Healesville microgrid and local energy retailer.
"We will be in a great position to make informed decisions and to understand the level of community support for the initiatives we are considering," Mr Barlow said.
"Healesville can only consider establishing a Microgrid if there is an adequate critical mass of households and other energy users wishing to be part of this approach to a local solar energy supply."
Three Monash University science, commerce and economics students developed the survey and will analyse the collected data.
Visit healesvillecore.org.au/solar-survey.