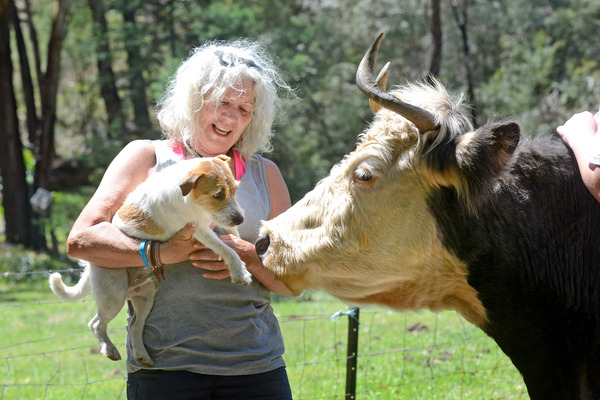 By Derek Schlennstedt
Children from all walks of life, some having experienced trauma or facing challenges are finding their lives have been turned around thanks to a Chum Creek group offering animal assisted therapy.
The Goodlife Farm supports vulnerable and at-risk children through an intensive program involving a therapeutic model using trauma -informed practices, farm work, animal assisted therapy and learning important life skills.
Council has provided the group with Grants for Community funding for the coming year to continue the program.
Goodlife Farm student placement and volunteer coordinator Bronwyn Pitman said some children attended for years at a time and left confident, motivated and happier.
"They learn building and construction, gardening, problem solving and about healthy relationships," she said.
"We teach team building skills, resilience and the importance of good old fashioned hard work."
Founder Lesley Porter said she always wanted to run a farm for children to re-connect with nature and learn the importance of being a part of a strong community.
"We've had some wonderful success stories including a young girl who attended the program for years," she said.
"She was not engaging at school when she started at The Farm and was at risk of homelessness.
"After completing the program, she provided mentoring for other young people at the farm and secured full time work later in life."
Ms Porter said some of the children hadn't had much of a chance and some could not read or write when they arrived.
"They don't know any other way than what they're used to and this is what we do here. We show them that there is always another way," she said.
After starting in 2005, they grew and now welcome about 150 children aged seven to 17 year per year.
She said connecting with animals and nature was essential for human development and healing.
Chum Creek Primary School Principal Michael Corr said many of his students had benefited from going to the farm, making friendships and enjoying the ability to socialise.
"Some students may have anxiety or be lacking social skills. Goodlife helps to overcome these issues in a gentle, encouraging manner and we definitely see the improvements at school," Mr Corr said.