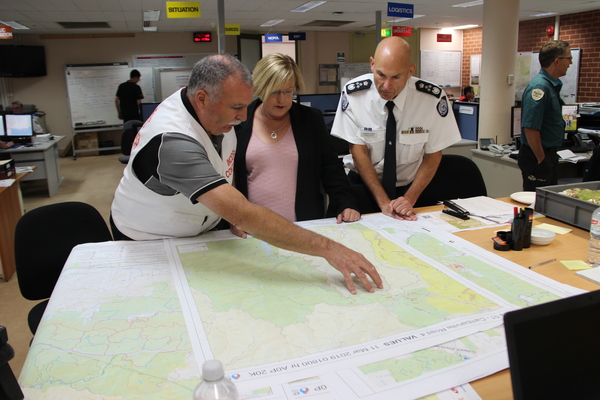 By Jed Lanyon
The state government announced that they will be giving local communities the support they need to lead the clean-up and recovery efforts after the bushfires that devastated south-east Victoria.
Minister for Police and Emergency Services Lisa Neville joined Emergency Management Commissioner Andrew Crisp at the Woori Yallock Incident Control Centre for the announcement on Wednesday 13 March.
"Today we're announcing that the state government will lead the clean-up of private properties in the fire affected communities right across the region," Ms Neville said.
"The bushfires in south-east Victoria have had a devastating impact on communities and people's lives."
"We will support communities every step of the way, so they can recover and get back on their feet."
Ms Neville said that councils will employ local contractors to clean public areas affected by bushfires.
"We will work with those communities, work with those families and individuals to make sure we can take some of the burden off them as they now enter the period of trying to recover and rebuild following these fires," Ms Neville said.
"This means that we will ensure that we have one contractor who can go in and work with these communities to clean up houses or buildings or septic tanks or burnt cars that might be on most properties.
Mr Crisp said that on Monday 11 March, there were 18 ongoing fires in the state and by Wednesday 13 March the number had been reduced to nine.
"I just want people to understand how much work is still involved for our fire fighters.
"However, we're in a very good position in terms of the ongoing fires at the moment," Mr Crisp said.
Mr Crisp said that Victorian staff and resources had been stretched thin, and thanked interstate fire fighters for their efforts.
He said that 43 fire fighters from New Zealand will arrive on Friday 15 March to assist.
Anyone who has been affected by the bushfires should contact their local council to find out about the clean-up and funding assistance available to them.