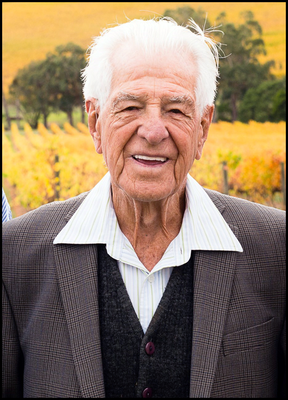 By Jed Lanyon
Late Warburton resident Keith Thomas has been awarded the Order of Australia Medal (OAM) as part of the 2019 Queen's Birthday honours for his service to the community of Warburton.
Keith's son Chris Thomas said he was honoured that his father's work would be recognised at a national level, but saddened that he was not alive to receive the award.
"He had always done so much throughout all his life for the community and he was involved in so many different organisations.
"He was never just a member; he was always up there as either president, secretary, treasurer or one of the workers.
Chris thinks that his father would have been very humbled to receive the award if he were alive today.
"He didn't go out there for the glory of the job. He went out there to do the job.
"Ever since I was a small child I could remember that everything that he was involved in, he always had his heart and soul in it.
"He loved the area here, he was born right here in Warburton," he said.
Keith was the longest serving Justice of the Peace in Victoria having served from 1961-2018.
This role was different in the 1960s as three Justices of the Peace could sit and form a court and dispense local justice, in the absence of a magistrate.
Keith loved to play lawn bowls and served as president of the Warburton Bowls Club and was a six time singles club champion.
Chris said that his father had adapted to successfully bowl with his left hand after an accident caused his ride-on lawn mower to tip on him and impair the movement of his preferred bowling arm.
He was a foundation and life member of the Small Bore Rifle Club and helped physically build the club, he served as Warburton RSL president from 2011-2015 and as an Upper Yarra Shire Councillor from 1975-1981.
Keith was a foundation member of the Warburton Senior Citizens Club, served as president of the Upper Yarra Lions Club, served as a councillor and president of Upper Yarra High School and had a significant impact on several other community organisations in the Yarra Ranges.