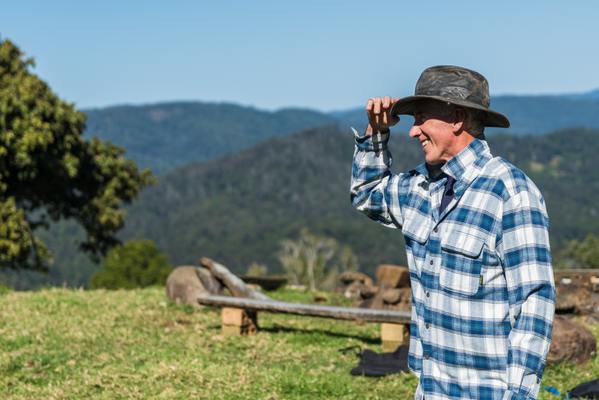 By Jed Lanyon
Farmers, landowners and community members heard about how climate change could impact them and the challenges ahead at the Farming Solutions for a Changing Climate event on 29 May.
Soil scientist Dr Cassandra Schefe, local farming consultant Corey Watts, Gippsland sheep and cattle farmer Jenny O'Sullivan and permaculture co-originator David Holmgren spoke to around 250 people at The Memo in Healesville.
Mr Watts spoke about the ongoing risks of climate change and said the risks went beyond global temperature increase, which has risen roughly one degree and would continue in the future.
He said one of these risks was a downward trend in rainfall and greater volatility in extreme weather which included extreme rainfall events and heatwaves.
Dr Schefe spoke about the benefits of soil carbon and how carbon levels can be increased and maintained on farms.
Gippsland sheep and cattle farmer Ms O'Sullivan, spoke about personal experiences in improving both farm productivity and environmental values, and ways to improve on-farm income.
Permaculture co-originator Mr Holmgren spoke how his own property in Hepburn was designed to catch urban stormwater to create a highly productive property.
He also spoke about the increased bushfire risk in a changing climate and how whole farm planning can be used to help reduce climate risk and provide environmental benefits.
"Agriculture in the Yarra Ranges is already being affected by climate change. It's important we all explore ways to adapt and mitigate the risks of a changing climate," Yarra Ranges Mayor Tony Stevenson said.
"Unfortunately, as the climate warms and dries and as extreme weather events become more common, our agricultural production will be at increasing risk."