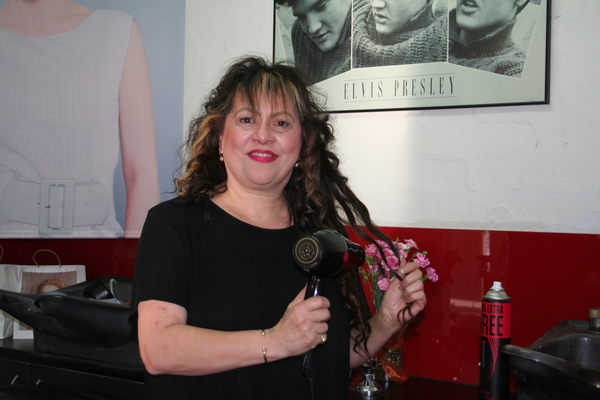 By Jed Lanyon
Marisa Spataro has given her final haircut on Saturday 29 June, having retired and moved on from Reflex Hair Studio.
If you were wondering just how long Ms Spataro had been in the hairdressing business, she named her store after the recent hit The Reflex by Duran Duran, which topped the charts in 1984.
"I was 21 and I loved that band and I've still got that song on vinyl," she said.
In some cases, Ms Spataro has cut the hair of up to four different generations of a single family over 35 years.
"You really feel appreciated when people bring their children and their grandchildren or when they recommend you to other people.
"When I came here it was antique shop… I gave myself 12 months, I thought if I'm not busy I'll just pack up my bags and go.
"It just took off. The town pretty much embraced me and I was really lucky.
"The people here are lovely. You walk down the street and everybody knows you and everyone's friendly.
"It's just been a beautiful town to work in."
Ms Spataro said that the hair styles have changed quite a lot over the years and that the job is a lot easier these days.
"They've changed heaps. I loved the mullet because that was from my era… Hairdressing was a lot harder once but now because of the styling and equipment we have, it works a lot easier now.
Ms Spataro gave an insight on the relationship between a hairdresser and a client.
"Some people have been coming through that door and I don't know them any better than the first day they walked in.
"And then other people invite you over for coffee or dinners and will tell you everything about their family."
She said that another hairdresser will be taking over the first floor of the studio and that the second floor will be used as an Airbnb for tourists.
Ms Spataro said that she appreciates the support of the Healesville community over the years and that she plans to spend some time down at the beach at Mount Martha.