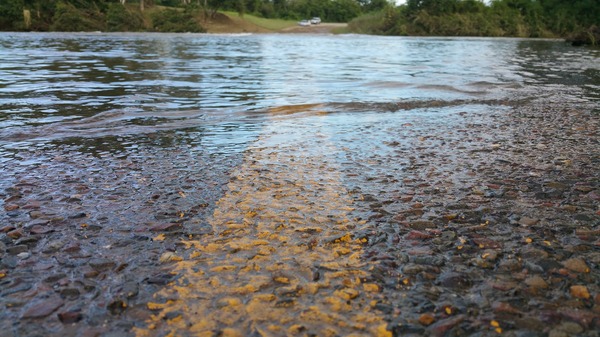 Emergency Victoria has issued a flood watch warning for the Yarra and Watts rivers above Coldstream.
The warning said minor flooding might develop across the North East and Upper Yarra catchments from early morning on Saturday 13 July.
This will follow a cold front embedded in a strong westerly airflow will pass across Victoria today (Friday 12 July).
"Catchments in the flood watch area are wet following recent rainfall," the warning said.
"Widespread rainfall totals of 20 to 50 mm are forecast for the remainder of Friday across the North East and Upper Yarra catchments.
"Isolated higher totals are possible on the ranges.
"Rain will fall as snow above 1500 metres, lowering to 600 metres overnight.
"With the forecast rainfall, river rises are expected during Friday and minor flooding may develop across the flood watch area from early Saturday morning."
The alert advised locals to monitor conditions.
"This Flood Watch means that people living or working along rivers and streams must monitor the latest weather forecasts and warnings and be ready to move to higher ground should flooding develop," the warning said.
"Farmers and property owners should consider the impact of higher water levels on stock and crops and consider moving any agricultural equipment.
"Recreational users, including canoeists and walkers should be wary of floating debris and river edge conditions."
SES advised that all community members should never walk, ride or drive through floodwater; never allow children to play in floodwater; stay away from waterways and stormwater drains during and after heavy rain; keep well clear of fallen power lines; be aware that in fire-affected areas, rainfall run-off into waterways may contain debris such as ash, soil, trees and rocks; and heavy rainfall increases the potential for landslides and debris across roads.
Emergency information is available at emergency.vic.gov.au. Call the SES on 132 500 for emergency assistance.