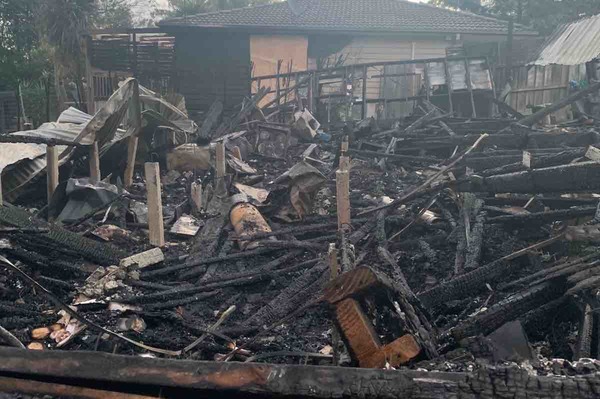 By Jed Lanyon
A Millgrove couple made a lucky escape as their house went up in flames at 3.50am on Sunday 21 July.
Wesburn/Millgrove CFA attended the scene and were faced with exploding oxygen cylinders and gusty conditions, which caused a fully involved house fire that spread to two neighbouring houses.
Fire crews were able to contain the flames, but the house where the fire originated was destroyed.
The Love family were uninjured, but were transported to hospital for precaution due to their prior medical conditions.
An investigation is under way to determine the cause of the blaze.
A neighbour and close friend, Vicky, took the couple in and said that the fire was one of the fiercest she had ever seen.
"They escaped with the clothes on their back… They lost everything."
The victims' son Nick Love spoke with the Mail and said that he had set up a GoFundMe page for community members looking to help support the family during this tragedy.
"Mum said she thought the light was on but really it was a wall of fire.
"They are two pensioners who have done so much for the community over the years."
Nick said his father spent about 18 years volunteering for the SES and that his mother still volunteers at a local op shop.
The GoFundMe page reached over $10,000 within the first day.
The Love family thanked the community for their generous contributions.
"There's a way of thinking that when someone's house burns down its all doom and gloom," Nick said.
"But something like this just shows that if you put into the community, when the time comes the community will invest back into you."
To donate to the Love family, visit: https://bit.ly/30P3vwV