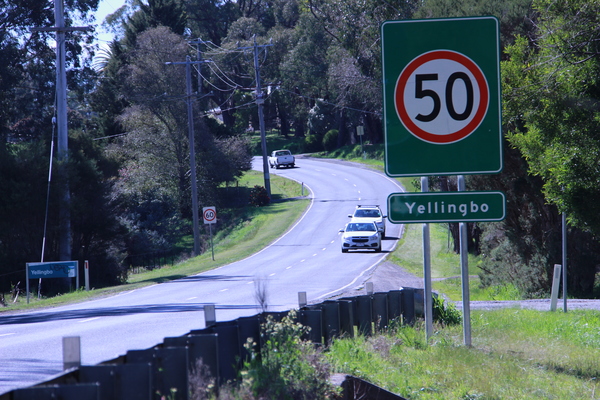 By Jed Lanyon
A recent sign swap has left some Yarra Valley road users scratching their heads as they enter Yellingbo as VicRoads admits the wrong community gateway signs were placed along Koo Wee Rup Road.
The Mail recently reported on the new community gateway signage installed by VicRoads to provide a safer passage through Yarra Valley townships along the Warburton Highway and Healesville Koo Wee Rup Road.
But as the new signage was installed along Healesville Koo Wee Rup Road, Mail readers were quick to note that the old standard speed limit signs nearby weren't removed and that they contradicted the new signage.
The new community gateway signs feature a new lowered speed limit of 50 kilometres per hour, while just metres down the road the old signage advises motorists to travel at 60 kilometres per hour.
A VicRoads Department of Transport spokesperson told the Mail, "We installed larger and eye-catching speed signs on Healesville-Koo Wee Rup Road at Yellingbo to remind drivers to slow down as they're entering the township.
"We have organised for the installation of a 60 km/h speed sign at this location after a contractor inadvertently installed a 50 km/h sign recently.
"We apologise for any inconvenience we may have caused drivers."
Other users were quick to wonder if the new signs were a subliminal message or an advertisement to crack open a cold one as they appeared to resemble a giant roadside VB can.
One reader commented, "Is it me or do the signs now look they are sponsored by VB?"
The new signs replace the standard speed limit signs as part of an $8 million Victorian government project aimed at improving safety in over 100 regional communities across the state.
Following the installation of the new signs in Woori Yallock, the VicRoads spokesperson said, "Similar community gateway safety upgrades in New Zealand have been proven to reduce crashes on these roads by up to 35 per cent."