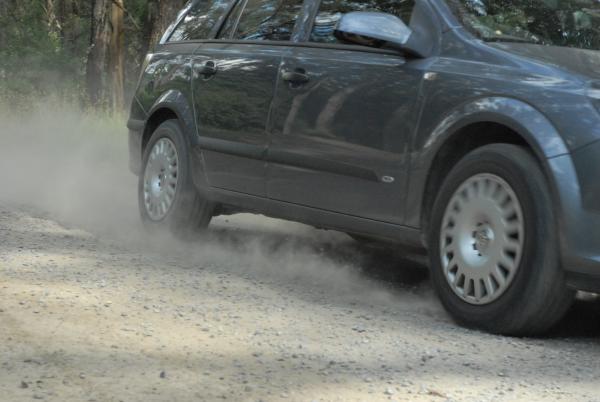 By Jed Lanyon
Over 180 kilometres of dirt roads throughout the Yarra Ranges will be sealed over the next decade as part of a major road construction program as councillors supported a motion which listed numerous priority roads across the region.
Townships along the Warburton Highway will be a major beneficiary to the decade long project as Yarra Ranges Council released a list of priority roads at the 24 September council meeting.
The initial focus ﹣ for the first two years ﹣ will be on unsealed roads that have schools, preschools and key community facilities on them.
Once these have been completed work will start on roads within townships and the urban growth boundary.
Cavanagh Road and Moore Crescent in Millgrove, Junction Street in Yarra Junction and Prospect and Rue De Gare roads in Wandin North will be be some of the early recipients as the first stage of sealing works are expected to begin by the end of this year, to be completed by 2021.
Speaking at the council meeting, councillor Jim Child said it was a great outcome to see Cavanagh Road, which borders Millwarra Primary School, listed as a priority road.
39 roads in Warburton were listed for the upgrade, as well as 24 in East Warburton.
Yarra Junction featured 20 roads, Seville 19, Wandin North 17, and 13 each in Millgrove and Seville East all aimed at being sealed over the next decade.
Yarra Ranges Mayor Tony Stevenson spoke of the soldiers from Seville, who returned after fighting in World War I and how little the roads had changed from 100 years ago.
"Those that returned would see those roads then, just as they would see those roads now." he said.
He said that the population in Seville had changed from 300 to 4000 since then but the roads had been untouched.
The motion stated that a Special Charge Scheme will be implemented to construct the roads within urban areas.
This would see residents adjacent to relevant roads contribute a fixed amount of $7000 per development unit rather than the previous cap of $15,500.
The ramp-up in road sealing efforts comes after the Yarra Ranges Council received $150 million in federal funding to seal roads within the Dandenong Ranges and surrounding areas.
As part of the funding, the council is required to construct unmade roads that service schools and community facilities, are within heavily urbanised regions, support bushfire risk and emergency situations and support growth and tourism.
According to Yarra Ranges Council, there is about 730km of unsealed roads across the region, with 200km of those within urban areas.
Casey MP Tony Smith said that without the funding, thousands of residents would not have seen their roads sealed.
"The $150 million I pledged before the election to seal local dirt roads is being delivered in full and on schedule," he said.
"It is a massive win for our community.
"As Council utilises this significant funding it will end the days of dust and potholes for so many residents. It will improve liveability and safety."
Now that priority roads have been determined, the council said it will hold a community consultation process to give relevant landowners the chance to accept or reject the proposals.
To find out more about the list of priority roads visit www.yarraranges.vic.gov.au