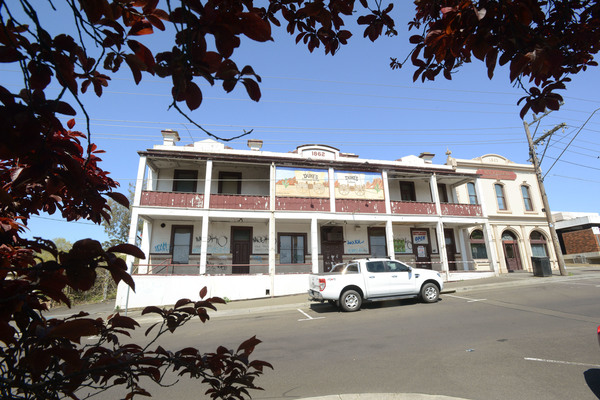 By Jed Lanyon
Yarra Ranges Councillors approved a motion to adopt the Lilydale Place Plan to guide decision making for Lilydale's future liveability.
The place plan will establish council's strategic intent for the township and will guide long term decision making around programs and infrastructure.
Council received 78 submissions in response to the Lilydale Place Plan as residents were concerned with issues such as the relocation of the library to central Lilydale, the abandoned White Dog Hotel, increased traffic, the proposed bypass, the Level Crossing Removal Project and the Kinley development.
Lilydale and District Historical Society president Sue Thompson voiced her support for the issue at the 24 September council meeting.
"The place plan has taken a long time to come to fruition… it's sad that Lilydale has always been a town that sort of gets passed over with things.
"My only hope is that now that this is going to be adopted is that things start to happen."
Ms Thompson spoke of a proposed bypass that would have been constructed for Lilydale in 1978 at a cost of $2 million.
"We're still waiting for it," she said.
"There is no heart in Lilydale… We as a community and as a council, need to create that heart and give Lilydale something to be really proud of."
Councillor Fiona McAllister said, "Hopefully moving forward, the decisions we make as a council will absolutely be through the lens of the place plan and be very much about making a heart and beautiful open spaces for Lilydale."
Ms Thompson joked that she would be following the councillor's actions closely to ensure that Lilydale would be a high priority.
"Let's go forward, but council, when you do your budgets, I'm going to be watching to make sure that some of these projects get up on the books and get done, because the people of Lilydale deserve it.
"It's the civic heart of the municipality and it deserves to be looked after."
One project, which looms to shape the future of both Lilydale and Mooroolbark, is the Level Crossing Removal Project.
Councillors and residents expressed their disappointment about the lack of community input and the short notice given from the state government regarding the construction, which is expected to be completed by 2022.
Council approved a motion to submit their preferences surrounding the construction of the new overhead crossings.
Residents expressed their concerns about a range of issues including the temporary and permanent loss of parking for traders, bus interchanges, loss of trees, potential new business frontages and more.
"Unfortunately, we've all had a very rushed timetable, not of council's choosing. And the efforts of council have been to get the very best out of the limited time available," Mayor Tony Stevenson said.
"It's a building that we hope, like any public infrastructure, will be future proofed."
Councillor Terry Avery said, "It's not a done deal yet, we're still a long way off but we are under pressure to make a response to the rail crossing authority."
Councillor Richard Higgins described the process as a 'nightmare' and said that everyone wants something different from the situation.
"It's nothing short of a disgrace; the government has forced us to push this through at a very fast rate… If we don't put something in, we'll actually get nothing," Mr Higgins said.