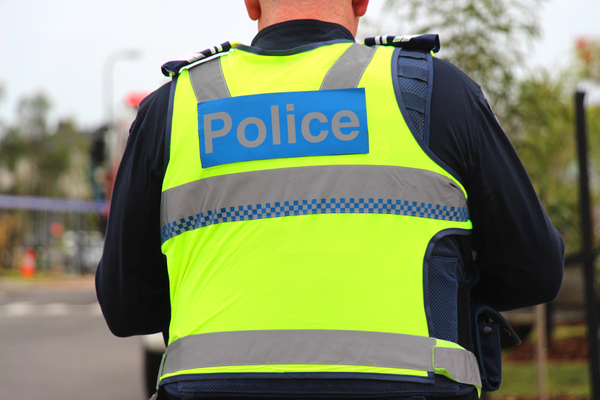 Pit stop arrest
Two women have been arrested after allegedly stealing a car from Yarra Glen in the early hours of Monday 7 October.
Police were called to Cruz Court, Yarra Glen following reports a Kia Sorento been stolen about midnight and was last seen heading towards Lilydale.
A short time later, officers working at Lilydale Police spotted the Kia through the watch house window as it pulled into the service station next door.
They pounced on the car and arrested the female passenger before the car sped off.
The car was monitored by police until it was eventually dumped in York Street, Eltham just after 1am.
The female driver of the car, an 18-year-old Ringwood woman, was arrested hiding in the rear yard of a Mulberry Court address a short time later.
She was taken to hospital as a precaution with a pre-existing medical condition.
The passenger, an 18-year-old Burwood woman, remains in custody and is expected to be charged with theft of motor vehicle.
Drug Bust
Investigators from the Croydon Divisional Tasking Unit have charged seven people after discovering a large quantity of alleged drugs concealed in a car.
Police intercepted the Kia Sportage at a service station on the Melba Highway, Glenburn, just after 9pm yesterday evening (2 October).
The car was searched and a quantity of drugs were located within an internal cavity of the vehicle with an alleged value in excess of $275,000.
A 26-year-old Croydon man, and a 22-year-old Croydon Hills man who were occupants of the vehicle were both arrested and charged with trafficking commercial quantity of drugs and proceeds of crime.
Following the discovery police executed several search warrants at addresses in Croydon, Croydon Hills, Kilsyth and Mt Evelyn and arrested a further five alleged offenders.
Items seized following the warrants included over 250 cannabis plants, a large amount of cash, a firearm, knuckle dusters and a variety of other drugs with an alleged value of just over $250,000.
A 26-year -old man from Mt Evelyn was charged with cultivate commercial quantity cannabis.
A 24-year-old man and a 25-year-old man, both from Croydon, were interviewed by police and will be charged on summons with drug possession and weapons offences.
A 24-year-old Croydon woman was charged with trafficking cannabis and handle stolen goods and was bailed to appear in court.
A 55-year-old man from Kilsyth was charged with drug possession and firearms offences and bailed to appear in court.
Croydon DTU Detective Senior Sergeant Jim Sutherland said this operation culminated with a total street value seizure of over $640,000 worth of illicit party drugs and cannabis.