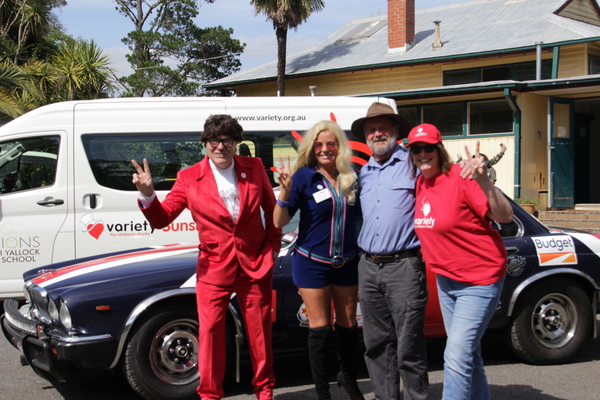 By Jed Lanyon
Woori Yallock Farm School has a brand new school bus thanks to children's charity, Variety.
The Variety Sunshine Coach, which has a value of $63,000, was handed over to the farm school on Thursday 28 November.
The coach will benefit the 80 students who are referred on by seven different local secondary schools. Most students spend one day a week at the school for up to a semester, taking part in programs to develop personal skills that reconnect them with their education.
Almost 20 years ago, Variety funded a Sunshine Coach for Woori Yallock Farm School. School coordinator Peter Preuss told the Mail that the bus began facing serious mechanical issues, forcing the school to suspend classes until a temporary replacement was found.
"The bus does a lot of hard work for us because we're picking up students from their home schools every day. Plus we're doing a huge amount of excursions," he said.
"If we didn't have a bus, this program wouldn't exist… This bus will ensure the longevity of the program.
"Our previous bus started to play up. We couldn't even get it to the mechanic. It had to be towed away. I rang Variety to ask who they use as a mechanic to fix this sort of peculiar problem we had.
"And they said funnily enough that tomorrow was the deadline for grant applications. So if we had broken down two days later, we wouldn't have a bus."
Variety's Executive Chair, Paul Manning said that Variety were delighted to provide the additional funding needed for the new coach, contributing over $40,000 to get them going once again with Woori Yallock Farm School also committing $20,000 to the new vehicle.
"The ongoing work of Woori Yallock Farm School speaks for itself," he said.
"Kids who are struggling at school have the chance to develop new skills and are reengaged with learning. It's very powerful to see how this can positively shape a child's future. We are very proud to play a part in helping them deliver this program."
The farm school is a unique facility that offers children in need an alternative way to learn, to reengage students with their learning and better prepare them for success.