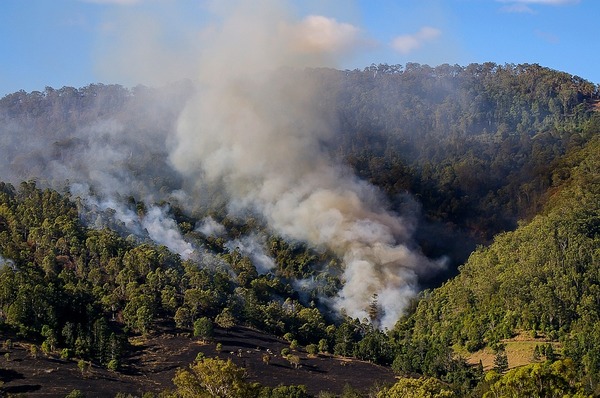 By Romy Stephens
In the wake of bushfires in eastern Victoria and the Fire Danger Period, Yarra Ranges residents have raised concerns about fuel loads across the shire.
A recent Mail News reader poll saw 52 out of 56 people surveyed claim they were concerned about fuel loads across the Yarra Valley and Dandenong Ranges.
Respondents said they were particularly worried about regions such as Warburton, Healesville, the entire Dandenong Ranges and Yarra Junction.
Some Facebook comments in response to the poll said that the Yarra Ranges Council and Vic Roads were not doing enough to manage fuel loads around properties.
One user said "the council needs to be more proactive around all their towns and undertake better grounds maintenance."
In response to the concern, Yarra Ranges Council's environment and infrastructure director, Mark Varmalis, said the council works with a range of organisations to annually reduce fuel loads.
"Council understands that there is a heightened level of concern from the community around fuel load management in the Yarra Ranges, with the recent bushfires taking place across the state and country," he said.
"Council is responsible for a small percentage of the parks, reserves and roadsides in the Yarra Ranges, with other authorities such as VicRoads, Forest Fire Management, CFA and Melbourne Water also having responsibilities for fuel load management works.
"Every year during spring and early summer, Council runs a fuel reduction program for the parks, reserves and roadsides that it's responsible for.
"Council also undertakes minor works throughout the high-risk fire period in close consultation with the CFA."
He also said site-specific requests by the community are inspected by the council and that this season, more resources have been allocated to assist with an increased number of requests.
The results come as Parks Victoria recently announced that its annual bushfire prevention program is underway in Melbourne's outer suburbs.
The program – run by Parks Victoria as part of Forest Fire Management Victoria – will slash and mulch vegetation near communities.
Locations include Churchill National Park, Lysterfield Park, Dandenong Ranges National Park, RJ Hamer Arboretum, Selby Bushland Reserve, Wright Forest Bushland Reserve, Yarra Ranges National Park and Yellingbo Nature Conservation Reserve.
About $3.7 million is expected to be spent on works such as maintaining fuelbreaks and firefighting vehicle access tracks.
Parks Victoria claimed the program complements the planned burning program carried out across the state.
The organisation's Joint Fuel Management Program is also expected to carry out planned burns in similar locations over the next two years.
For more information on which areas the program will focus on, visit www.ffm.vic.gov.au/bushfire-fuel-and-risk-management/joint-fuel-management-program.