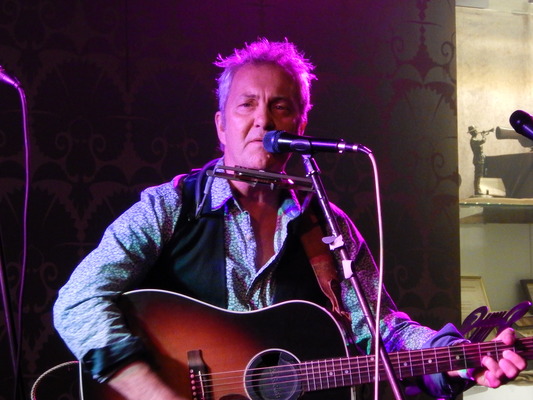 By Jed Lanyon
Healesville RSL brought together some of the Yarra Valley's best local artists and bands for a community fundraising event on Saturday 1 February.
The RSL, in coordination with the bands and local businesses managed to raise over $13,000 that will go towards much needed equipment for CFA brigades.
Healesville RSL's Melissa Green said the fundraiser started just as a small idea three weeks prior, but quickly evolved into something much bigger.
"The support from the community for the event was overwhelming with over 30 businesses donating towards raffles and auctions, with donations still coming in as people arrived on the night," she said.
Several artists and bands responded to the callout, including Julie Don, Gary Acott, Jeff Jenkins, Glady Scott, Adam Dixon, Aaron Burton, The Dustmen, The Bowie Band and more, who donated their time and equipment to make the event happen.
The fundraiser featured raffles as well as an auction, where everything from memorabilia to holiday packages were auctioned off. But the action continued to the point where people placed bids just for the sake of donating.
"I have never seen anyone auction nothing, literally nothing and people bidding just to donate," Ms Green said.
"I hope we can all help support and appreciate our emergency volunteers long after this has settled."
The RSL raised over $3000 from the door takings and decided to match the amount to raise the tally to over $6000 to begin the night.
The Bowie Band's Darren Sims said, "There was a lovely vibe in the audience… We had a great time on the night and we raised some good money for the local CFA's.
"It was very inspiring to see the reaction from the local community."