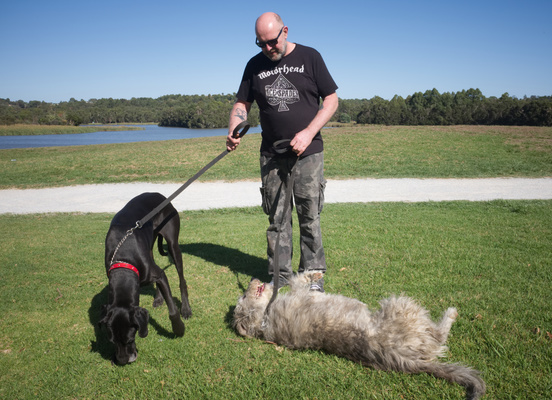 Get together for a gigantic day of fun as the Giant Dogs Picnic Fun Day returns to Lillydale Lake on Sunday 19 April.
This year will mark the sixth annual picnic day the, with many different giant dog breeds and their owners coming along to join in the fun and socialise with other giant dog owners.
Last year the event attracted about 60 of the biggest doggos in the area as well as over 100 owners.
"The aim of our day is to bring like minded giant dog owners together in a social setting and for members of the public to see and interact with giant dog breeds, demonstrating that large doesn't necessarily mean scary," Deb Clack of Newfoundland Club of Victoria said.
The event will feature tips, demonstrations, classes as well as a CFA representative advising on the management of pets in high fire risk areas.
The Giant Dogs Picnic Fun Day will take place from 10.30am to 2.30pm.