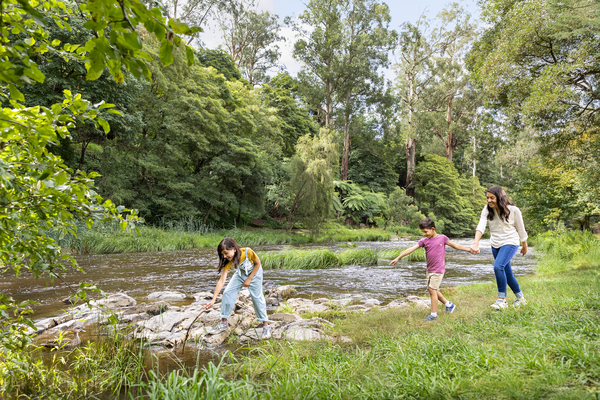 Melburnians are being asked to do their bit and help keep the city's parks, gardens and waterways clean of rubbish.
A call to action from Melbourne Water is encouraging people to bin any litter they may see around their local rivers and creeks to help keep our precious open spaces and waterways clean for everyone to enjoy.
Videos and images from across Melbourne will be used to target local communities and explains how they can support Melbourne Water's work in caring for rivers and creeks.
It's hoped the initiative will raise awareness and action and remind individuals that litter is everyone's responsibility.
The simple message is that if you see rubbish, bin it.
Each year, Melbourne Water spends about $4 million cleaning litter from the city's waterways.
In the last financial year 2018-19 almost 1500 cubic metres of rubbish – half the size of an Olympic-sized swimming pool – was cleared from rivers, creeks and drains.
"We've delivered tougher stormwater rules protecting the health of urban waterways and Port Phillip Bay," Minister for Water Lisa Neville said.
"We're investing in litter traps to keep our waterways clean, however it would be significantly better if litter wasn't entering our waterways in the first place."
Emily Phillips, Melbourne Water's General Manager Service Delivery Waterways and Land, said rapid population growth and urban densification mean it's now more important than ever to protect and enhance the city's green spaces.
"Our rivers and creeks provide places for us to exercise, relax, socialise with family and friends and connect with nature," Ms Phillips said.
"Melbourne Water takes seriously our job of caring for waterways and their surrounding open spaces.
"But we can't do it alone. We need the help of local communities to keep our waterways pleasant and attractive spaces for everyone to enjoy now and into the future.
"We share some of the best open spaces in the world. So let's keep them clean."
For more information visit our website www.melbournewater.com.au.