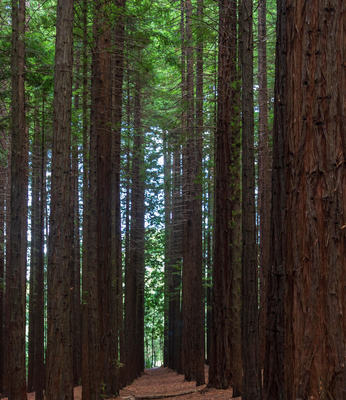 Parks Victoria has closed an additional five high-visitation sites, including the Redwood Forest in East Warburton, to help slow the spread of Covid-19.
The Redwood Forest visitor site in the Yarra Ranges National Park, Sugarloaf Reservoir Park, Werribee Gorge State Park, You Yangs Regional Park and Yan Yean Reservoir Park have all been closed.
This has been done as a measure to ensure effective physical distancing and to protect the health of staff and visitors.
These locations are in addition to a number of already closed sites, including the Twelve Apostles Visitor Centre and lookouts and the 1000 steps in the Dandenong Ranges, plus all campgrounds, playgrounds, BBQ facilities, water drinking fountains, picnic shelters and tables, rotundas, toilets and viewing platforms on Parks Victoria-managed land.
Other parks remain accessible for exercise if physical distancing requirements are strictly followed.
Due to the rapidly changing nature of the situation, Parks Victoria staff will monitor visitation rates with the possibility of further changes to park closures, pending advice from health authorities.
Parks Victoria will continue to ensure business continuity and supporting urgent recovery efforts in bushfire affected communities, firefighting of active fires and ongoing critical work to protect parks from pests, threats and weeds.
For the latest information visit: www.parks.vic.gov.au/covid19.