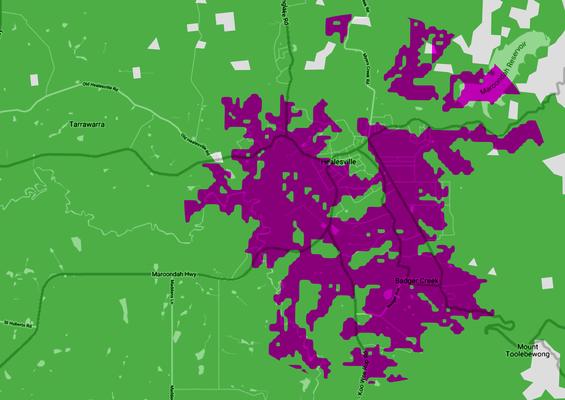 Telstra has switched on 5G mobile coverage in parts of Healesville following recently completed upgrades to its mobile sites.
Healesville is among the first outer suburban areas in Melbourne to get access to Telstra's 5G network.
Telstra's regional manager Loretta Willaton said the upgrades will improve both 5G and 4G coverage.
"We've begun the roll out of Telstra's 5G network in parts of Healesville," she said.
"This is a game-changer for locals and businesses in Healesville and will provide Telstra customers using 5G devices with higher speeds, lower latency and greater capacity, especially in peak times when the network can be at its busiest.
"There'll also be flow-on benefits to our 4G users with upgrades to our mobile network in Healesville improving capacity for all our mobile customers."
At this stage, the entire town is not covered but Telstra said it will continue to expand as the new 5G network rolls out across the country.
The new 5G network is expected to have more capacity, significantly faster speeds for uploading and downloading and less latency.
To utilise 5G, people will need a 5G enabled phone, 5G coverage and a 5G mobile plan. Phones will still revert to the next fastest technology, 4GX or 4G, if in an area where there is no 5G.