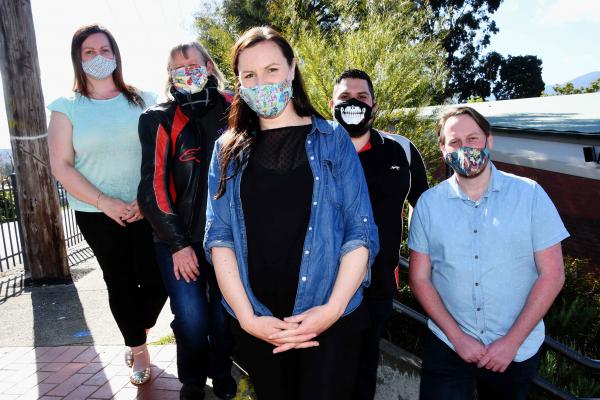 By Jed Lanyon
Yarra Ranges Special Development School's (SDS) satellite unit at Healesville Primary School has been shortlisted as a finalist for the Victorian Excellence in Education Awards.
Yarra Ranges SDS caters to students who have an intellectual disability and a number of additional disabilities. Students attend a range of classes with their peers such as visual arts, sport, performing arts and cultural studies.
The unit is run by two teachers and two educational support staff, who help students access these classes and build upon their independence, academic and social skills.
Healesville unit leader Emily Derix said it was uncommon for a SDS to be located with a primary school, but in doing so, allowed students to receive "the best of both worlds" in catering to specific educational needs and enjoying the social benefits of the primary school.
"It was something that was pushed by parents in the local area for kids to be able to go to school with their brother or sister or neighbour," she said. "It would be nice for there to be more of them."
Ms Derix said that like all schools, moving to remote learning provided some initial challenges.
"It was a bit tricky initially, for the kids not having an online component set up or not having the computer skills."
Now, Ms Derix said the teachers would touch-base with the students in order to set them up for the day and organise their schedule.
"It's been awesome to see the students taking ownership and decide whether to do all their allocated work in the morning and take the afternoon off. Or just to do bits and pieces here and there throughout the day.
"I think it's been beneficial for the parents to see what we do and families are learning how to provide better support at home."
Ms Derix said it was nice for staff to be recognised by being shortlisted for the outstanding inclusive education award.
"It was really awesome because we work so well as a team and we know we do a really good job together and know how beneficial that is for the students.
"Healesville Primary School has been wonderful, they are so community based and it ties in perfectly with what we want to do.
"The staff here are lovely and the students are great as well. Every small step they take really matters and every time they achieve part of a larger goal it's a huge success for everybody. It's a really awesome school to be a part of."
The Victorian Excellence in Education Awards will be announced in the coming months.
In 2020 there are 14 categories including 11 school and student outcome awards and three new specialist awards, two new awards which celebrate the work of teaching teams that have delivered outstanding provision for high-ability students in primary and secondary school.
Winners of each of the following categories will be awarded professional development grants up to $25,000 to continue in their endeavour for education excellence.