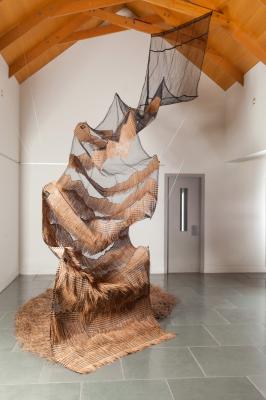 Yarra Valley Arts has announced the 20th anniversary of the Yering Station Sculpture Exhibition has been rescheduled for the spring of 2021, exactly twenty years on from the launch of the first show in 2001.
"Covid-19 has caused the cancellation of countless significant arts events, and regrettably the Yering Station Sculpture Exhibition 2020 was among them," Yarra Valley Arts said.
"As is entirely fitting for an annual event that has showcased new works by so many outstanding Australian sculptors since its inception, we are planning a truly memorable 20th anniversary celebration."
The sculpture exhibition launch will take place at YAVA Gallery and Arts Hub in Healesville. Yarra Valley Arts also revealed that alongside the 20th anniversary exhibition at Yering Station and the concurrent exhibition at Arnold Bloch Leibler, an inaugural small-sculpture exhibition will take place at YAVA to coincide with the broader event launch.
"YAVA is pleased to bring a new dimension to the Sculpture Exhibition, giving sculptors further opportunities to exhibit and sell their works.
"Additionally, since the pandemic has transformed the most stubborn Luddites into tech savvy pioneers, we'll be projecting all three exhibitions into the public domain with a full gamut of technological tools driven by our team's creative wizardry."
Yarra Valley Arts expects the small-sculpture exhibition to become an annual fixture alongside the Yering Station Sculpture Exhibition.