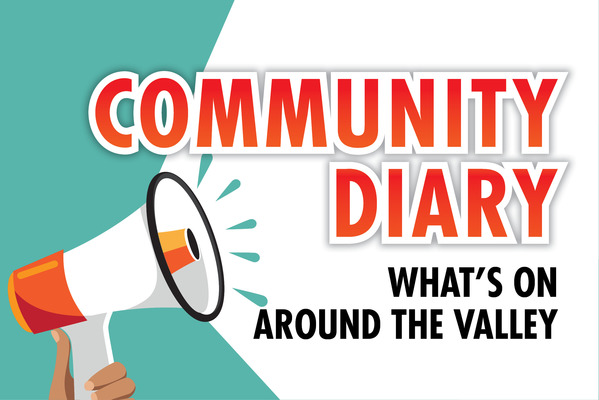 HICCI says thanks
Healesville Interchurch Community Care Inc (HICCI) would like to sincerely thank the local community for the generous donations they received for Christmas. All gifts are equally appreciated and even more special this year considering the ongoing impact of the Covid-19 Pandemic. Your generosity has truly made a difference.
HICCI is here to help people in Healesville, Yarra Glen and surrounds who need practical support. This may be people who have never needed assistance, but whose circumstances may have changed. For more information and support, phone 5911 6000
Men's health barbecue
Mr Perfect men's mental health community barbecue will be taking place on the last Sunday of every month from 10.30am to 12.30pm in Melba Park, Lilydale. Free event with food and drink including vegetarian options. Children and pets welcome. More information: https://bit.ly/3nHcICH
NDIS support
Yarra Valley Support Coordination is a new registered NDIS provider in Healesville. Services include support coordination for NDIS participants, domestic assistance, personal care, assistance with community participation, counselling, cooking courses, mental health peer support and much more. For more information visit: https://yvsc.com.au/
Ephemeral Art Play
Co-create artworks with the community at Coronation Park, Healesville. Artworks will be created onsite February to March 2021. For more information contact FoodPatchArt@gmail.com
Barefoot bowls
Yarra Junction Bowling Club is hosting barefoot bowls every Friday evening from 6.30pm. The bar will be open, as well as music and a sausage sizzle. $5 per person with equipment supplied.
Reach out
Is there a free or low-cost community event you'd like to share with our readers? Send an email to editor@mailcommunity.com.au by 5pm on Wednesdays for inclusion in the following week's edition.