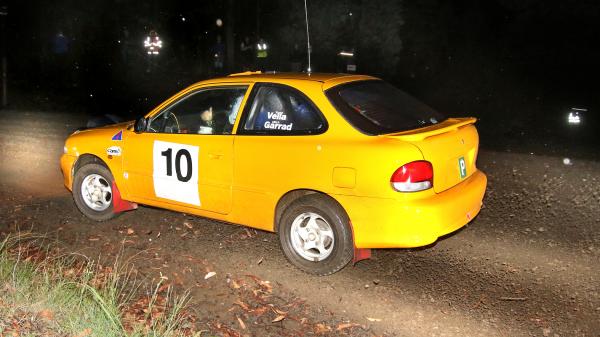 The Historic Rally Association's George Woods Rally returns for the 41st year with the focus on novice competitors and officials who have an opportunity to try the motor rallying for the first time.
The rally will take place in the forests of Powelltown on 20 February as an estimated 40 cars cover 150 kilometres. The event is specially designed for less experienced competitors but, given the lack of competition opportunities last year, it has attracted some experienced rally competitors as well.
An estimated 40 competing cars will cover 150km of which 110km will be closed forest roads over which the competitors will be timed in relation to a targeted average speed. The rally will be based at the Powelltown recreation reserve. Unfortunately, due to Covid-19 restrictions, there will be no opportunity for public spectating on the forest stages this year.
The George Woods Rally is named in memory of a Peugeot Car Club of Victoria club member who succumbed to a heart attack in 1979. Mr Woods competed for many years in all facets of motorsport, using a very standard Peugeot. At the same time he encouraged others, especially novices, ladies and youngsters to have a go.
The event is now conducted by the Historic Rally Association. Clerk of the course is Glad Fish who has filled that role for approximately intent on keeping alive the opportunity for beginners to try car rallying.
The event is designed to give an opportunity for new entrants to car rallying to try it out using either their road car or a road registered car they use in other types of motorsport.
Last year's rally was the first Special Stage Rally Regularity event to be run, "Regularity" being a new event format where competitors have to try and match a given average speed rather than be the fastest over a designated route.
Unfortunately, due to Covid-19 restrictions, there will be no opportunity for the public to spectate on the forest stages this year.
Entries are open until Wednesday 17 February. For more information, visit: www.hra.org.au