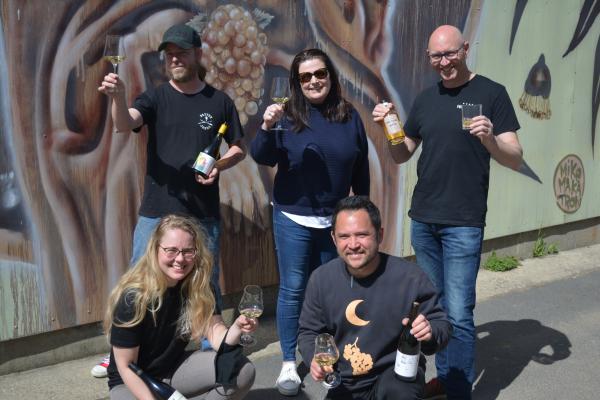 By Renee Wood
A major event will be coming to the Yarra Valley with the Federal Government announcing Wine Yarra Valley was successful in receiving a $203,000 grant.
The funding from the Building Better Regions fund will be to launch a festival next Autumn and to support it's delivery for two further years.
Caroline Evans from Wine Yarra Valley said it's been dubbed Chardonnay Avenue and it's main aim is to celebrate the region's makers and producers, while helping in the recovery out of Covid-19.
"The Yarra Valley in the past has had the most international visitors to a wine region in Australia, and is fourth for the most domestic visitors, a lot of our small businesses here rely on that visitation and direct sales through their cellar doors, restaurants and experiences, so to not have had that for 18 months has been particularly hard on this region," Caroline Evans said.
"So we're thrilled that the Federal Government acknowledged that, to support those businesses in bouncing back from the pandemic."
The main drop of focus will be Chardonnay with the Yarra Valley well-known globally for making world-class Chardonnay with great complexity, balance and finesse.
The main event will create a block party atmosphere, utilising the Lilydale Road restaurant precinct and surrounding lane ways in Healesville.
Wine producer Jayden Ong is excited to be part of the festival.
"We'll all make very different styles of Chardonnay so there'll be opportunity for people to taste a number of different wines made from the same variety, but I think one thing that we all have in common is that it's it's the benchmark in Australia," Jayden Ong.
Chardonnay won't be the only variety embraced, all wine, drinks, food and art producers will be involved, Wine Yarra Valley envisions events will run simultaneously throughout the region.
"Even across the weekends and in midweek either side of that main event. I expect and I hope that we would have events happening at wineries and restaurants and tourism operators everywhere from Seville to Dixons Creek." Caroline said.
Troy Jones from Peyton and Jones Wines based in the main area is excited to see all of the Yarra Valley be part of the trademark event.
"It's great for the region, not just focusing on Chardonnay but other other producers around the area, from gin to chocolate to cider, some world class beers as well, so it'd be really great to have a whole event to promote the area and what we do," Troy Jones said.
It's expected to become a signature event for the region over the coming years, enticing Victorians, interstate and international tourists to visit.
"The whole region is producing its best Chardonnay, we're producing something that stands up to the rest of the world but we haven't really been able to show people that for the last couple of years, so we're really excited to welcome people back and show you the changes we've made," Giant Steps senior winemaker Jess Clarke said.
"This is an exciting opportunity to reinvigorate the region, and really celebrate the local community, and our producer in particular Chardonnay which is a flagship for the region," Four Pillars Gin founder Cam Mackenzie said.