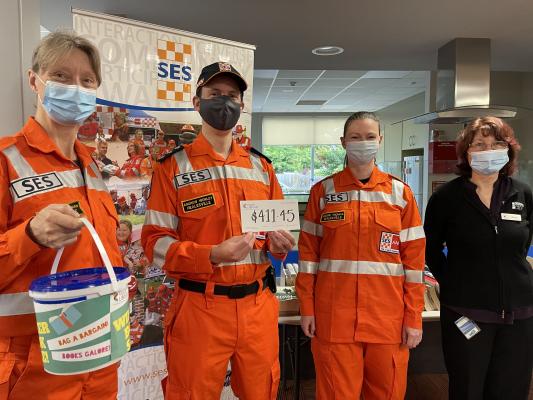 By Renee Wood
Healesville Library has donated funds to the local SES following a fundraiser book sale through the facility.
Sharni Steel from the Healesville Library said the total amount donated was $411.45.
"The SES provide vital assistance to the community day in and day out. Our free dress day money collection is sometimes donated to the S.E.S, the Booksale was another way we could raise funds to support their fabulous contribution to the community." she said.
The book sale was set up at the library at $5 a bag before the latest lockdown and recommenced following restrictions easing.
"It started just before lockdown and it has been wonderful to have the opportunity to finally complete the book sale and hand over the funds raised to the SES."
While the fundraiser was on, brochures and flyers were also at the stall to promote the work the SES does to raise awareness and potentially find new volunteer recruits.
"Throughout the sale some of the Healesville SES volunteers also dropped into the library in uniform to promote the book sale and connect with the community."
The members will now put the money to good use, purchasing new equipment to go on the replacement rescue truck.
"As the Yarra Ranges experienced destructive storms in June, we felt it was a good opportunity to support their work."