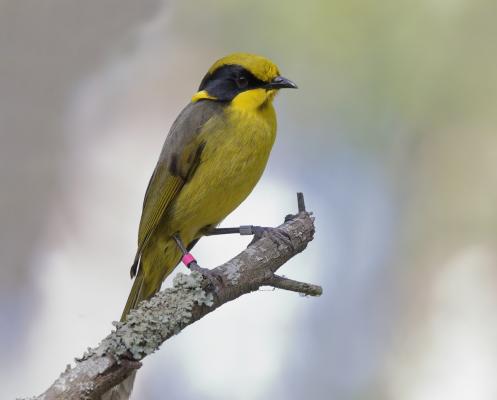 By Renee Wood
Friends of the Helmeted Honeyeaters have received a cash boost from the Victorian Government's 2021 Victorian Landcare Grants.
The funds will be used to continue conservation work on private land protecting remnant vegetation.
The group based in Yellingbo has many volunteers who work towards reducing risks and restoring habitat for the critically endangered species.
President Alan Clayton told Star Mail in September they work with landcare groups and private land holders to provide more quality habitat areas for the Honeyeater.
"More than 90 private landholders are engaged in doing some form of habitat restoration. So it's alerting them to works that can be done on their properties in terms of weed reduction and things like that. Basically, working with them in conjunction with the local landcare groups, particularly Macclesfield, Monbulk and John's Hill landcare groups," he said.
Funding opportunities like this continue to support the conservation efforts boosting population numbers.
When Friends of the Helmeted Honeyeaters first formed in 1989 there was only 50 birds, but now after decades of hard work and partnerships there are more than 250 in the wild.
"Partnerships and a really dedicated volunteer base have put in hundreds of thousands of hours over 30 years, they have have been responsible for planting over two million trees, shrubs and grasses in and around the Yellingbo reserve."
The funding supported more than 450 groups and community organisations, with a total pool of $4.09 million.
Minister for Energy, Environment and Climate Change Lily D'Ambrosio said the government wants to encourage Victorians to get back out into our green spaces and continue the vital work that they do.
"This latest round of $4.09 million in Victorian Landcare grants continues our support for vital work by volunteers particularly in the Dandenong Ranges community, protecting our natural environment and improving habitats for native plants and animals," she said.