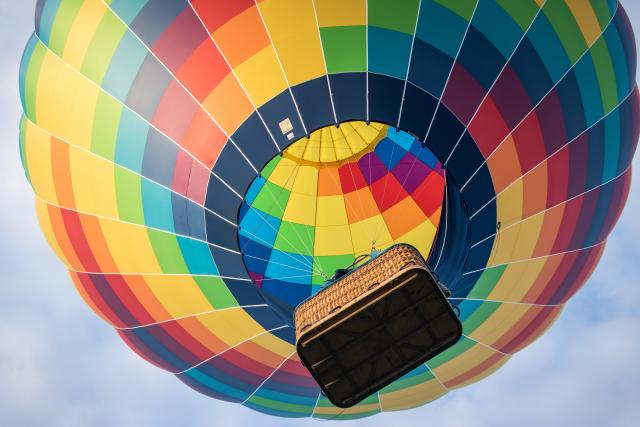 An investigation is underway following a hot air balloon 'hard landing' in the Yarra Valley which saw two passengers seriously injured.
The balloon left from Glenburn on New Year's Eve and was destined for the Yarra Valley, when upon landing the accident occurred four kilometres north-north-east of Lilydale Airport.
The operator was Picture This Ballooning with a Kavanagh Balloons B-350, and was carrying 16 passengers when the balloon's basket was 'dragged' during windy conditions just before seven in the morning.
The Australian Transport Safety Bureau is investigating the incident and wrote in its summary:
"While landing in windy conditions, the balloon initially touched down in a field before the pilot decided to manoeuvre the balloon over the fences of adjacent fields to land. While landing, the balloon's basket was dragged about 30 metres before coming to rest, resulting in serious injuries to two of the 16 passengers on board."
Weather data, operator procedures, and pilot and witness interviews will form part of the investigations.
"A final report will be released at the conclusion of the investigation. However, should a critical safety issue be identified during the course of the investigation, the ATSB will immediately notify relevant parties so appropriate safety action can be taken."