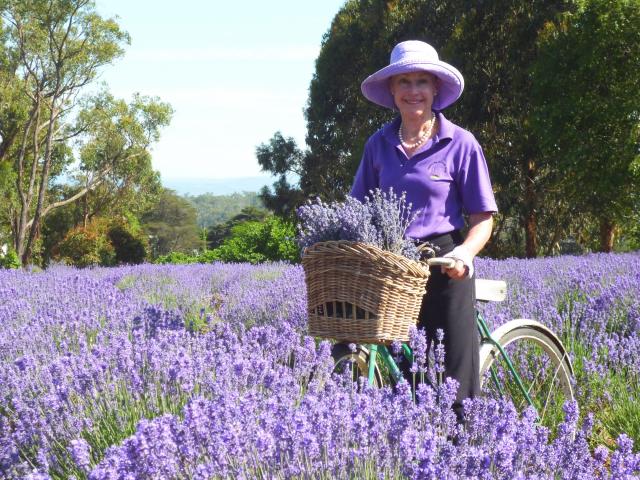 By Callum Ludwig
The sights and smells at the Warratina Lavender Farm won't be all there is to enjoy on Saturday 25 and Sunday 26 November.
The Warratina Lavender Festival is set to be held, filling the fields of lavender with activities and entertainment.
Owner of the Warratina Lavender Farm Annemarie Manders said the farm is looking amazing.
"Every year I say to myself 'Im never going to do another festival' but it's our 29th festival this year so I had to, it's always hard to know when to to start to plan a festival because you never know how the season is going to go," she said.
"Last year, the season was three weeks late but this year it's right on time and everything looks fantastic, not only have we got fields of lavender in bloom, but there are lavenders that flower early so people will get the opportunity of seeing the early flowering lavender and there's lots of photo opportunities."
Entertainment on the day includes a ukelele show from Warburton children's performer Woody's World, the Old Scotch Collegians Pipe Band, llamas on the Staurday with potential for alpacas to be organised for the Sunday, old crafts and trades like spinners and weavers, blacksmiths, woodturners, tatters and lacemakers and family favourites like fairy floss and face painting.
Ms Manders said she loves the activity the festival brings.
"I also love giving enjoyment to people and it really does do that, we get a lot of people visiting for the flowers, but also to try some of the lavender products like our lavender ice cream and scones and the people just love them," she said.
Tickets are $19 for adults, $17 for concession and kids under 14 enter free.
Ms Manders said it's great to see the lavender in bloom after poor conditions last year.
"Last year was almost a total disaster, we lost 40 per cent of our lavender last year because it was just too wet and you don't want too much rain and we never water our lavender," she said.
"Last year some of our lavender ended up sitting in a lake and it died, so lots of sun and not too much overcast weather,"
"The other very important thing is in autumn, you need to cut your lavender back hard, and then it goes into a dormant state where it almost looks dead before it rears its head again in September and by November is looking fantastic."