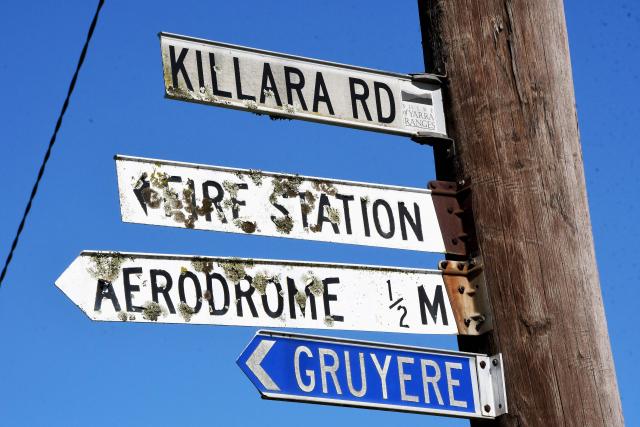 By Dongyun Kwon
The funds for the upgrade to the Maroondah Highway and Killara Road intersection were confirmed to be saved after a 90-day infrastructure review of the 2023/24 federal budget.
The project is to build traffic lights on Coldstream's Killara Road-Maroondah Highway intersection which will provide huge convenience for drivers to turn right from Killara onto Maroondah Highway.
It was enabled thanks to the local community's strong campaign which asked to the government not to delay the delivery of the project.
Coldstream CFA captain Sean Bethell said he was extremely happy with the upgrade project going ahead.
"That traffic has always been difficult to get out onto the [Maroondah] highway. Especially, when we're turning right from either Station Street or Killara Road.
"As a fire brigade member, we don't always have traffic obeying the rules of giving way to emergency vehicles. It makes us more difficult to get out safely."
Cpt Bethell said saving the funds for the upgrade was important to him not only as a member of Coldstream CFA but also as a local in the Coldstream community.
"Getting out onto that highway is very difficult, especially during peak times. When we have public holidays, the traffic is bumper to bumper and it is very difficult to get out," he said.
Evelyn MP Bridget Vallence and Casey MP Aaron Violi hosted community meetings to listen to the local voices and created a petition including their voices about the issue.
Ms Vallence said it's common sense to see the federal government confirming the funding allocation for the Maroondah Highway Coldstream project.
"Now, there's no excuse for the state Government to get on with the job of duplicating Maroondah Highway Coldstream and fixing the dangerous Killara Road intersection," she said.
"This road is a state government's responsibility to fix. Our community will never give up on this vital road safety project, and now I'll be asking the state government to commit to a start date to finally upgrade Maroondah Highway Coldstream."
Mr Violi said he is thrilled that the strong community campaign has saved the $20 million in funding for the Maroondah Highway and Killara Road upgrade, secured by the former Federal Government.
"This result is a credit to the strength of our community, the 1,000 people who signed my petition to keep the funds in Coldstream, the hundreds who attended community meetings with Bridget Vallence MP and I, and everyone who advocated the Federal Government on the importance of this project," he said.
"After 5 years of inaction by the Victorian State Government, it is time they got on with the job and fixed this dangerous intersection.
"This must be made a priority. Now this funding has been saved, I will continue calling on the Victorian Government to prioritise this vital upgrade for all residents of the Yarra Valley."