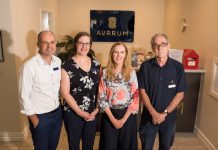 Aurrum Aged Care has become the latest Yarra Valley business to install a solar power system through the Environmental Upgrade Agreement program from Yarra...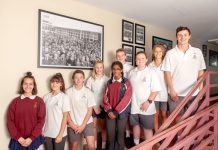 Lilydale High School is holding yearlong celebrations to mark the 100 year anniversary of the school, which first opened on May 2 1919. The secondary...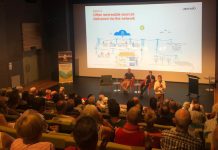 More than 200 people attended the Healesville CoRE Community Solar and Battery Offer presentations on 25 February, progressing the project towards its goal of a...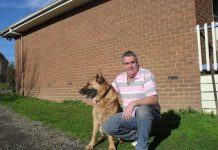 Hundreds of people turned out for the service held at Heritage Pioneers Chapel in Woori Yallock on 28 February to celebrate the life of...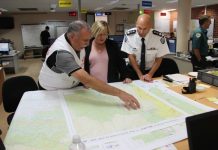 The state government announced that they will be giving local communities the support they need to lead the clean-up and recovery efforts after the...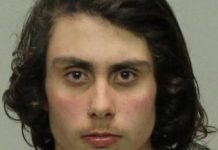 Police are appealing for public assistance to help locate missing teenager Liam Murray. The 17 year old was last seen at his Launching Place home...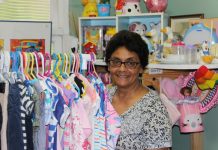 The Adcare community op shop's dedication to helping the Yarra Ranges community continues. The op shop recently made a donation of $4000 to Warburton Primary...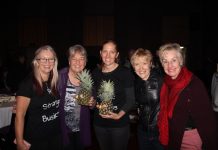 The Melbourne International Comedy Festival is one of the three largest comedy festivals in the world and proudly nestled in this year's line-up is...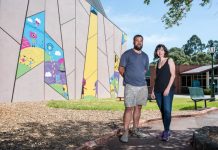 A group of budding Healesville artists have helped create two large-scale temporary sticker artworks installed on the side of the Memo Hall and behind...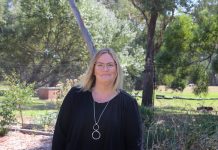 With the Upper Yarra fires raising concerns the CFA held a community meeting in Warburton on Tuesday 5 March but it seems some of...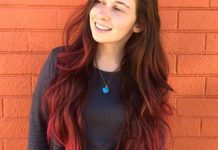 On Sunday 17 March, Hearth Galleries will present an afternoon of Aboriginal Cosmology at its Healesville Gallery, commencing at 3pm. Dr Ewen Jarvis, curator at...
The River Folk Festival returns for its second year in Warburton from Friday 15 March to Sunday 17 March at various venues across the...