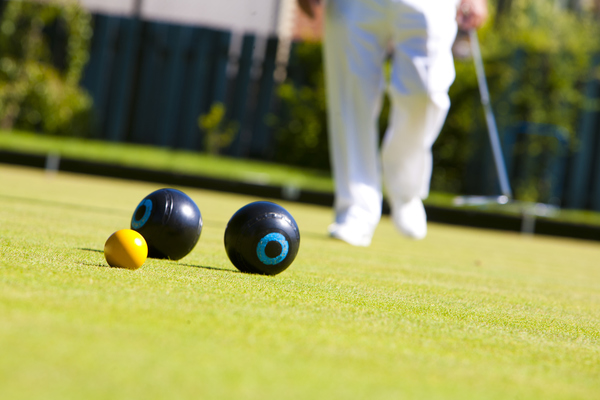 Following three consecutive days of bowling for several Warburton Golf Club players, Warburton 1 survived and continued its improved form to record two home victories over the weekend.
On Saturday the Burras defeated Heathmont 1, 78 to 69.
Rink scores were S. Lee-Tet 12/13, J. Brookes 17/18, J. Van Der Zweep 23/16 and A. Donohue 26/22.
On Sunday, the side defeated Ferntree Gully 1, 82 to 73.
Rink scores were J. Van der Zweep 20/19, A. Donohue 13/19, S. Lee-Tet 23/13 and J. Brookes 26/22.
The side will play Ringwood 1 away next Saturday in the final game before the break.
Warburton 2 played Heathmont 3 away on Saturday and was soundly defeated, 53 to 118.
Rink scores were B. Hall 9/38, P. Summers 15/13, D. McConachy 11/36 and N. Whelan 18/31.
An improved team effort on Sunday against Boronia 1 away saw the Burras fight back in the second half before going down, 66 to 99.
Rink scores were D. McConachy 21/23, T. Appleton 10/31, C. Gell 17/23 and P. Summers 18/22.
The side plays against Ringwood 3 at home next Saturday.
The club's Tradge Woods Triples Invitational Tournament was held last Friday, with many strong teams from across the metropolitan area participating.
Sincere thanks go to the Woods family and other club sponsors for their support of the event.
The overall winning team on the day was Matt O'Brien (Yarra Glen), Dylan Fisher (Clayton) and Rod Nicholson (Lilydale).
The Mid-Week Tuesday Pennant team played Croydon 2 away and continued its improved form, winning 63 to 55.
Rinks scores were G. Walsh 24/13, R. McKail 17/28 and S. Lord 22/14.
The Burras will play Lilydale 2 away this week.
The Wednesday Night Barefoot Bowls Triples Competition continued last Wednesday evening in superb conditions.
Rink scores were: Dill's Crew 16 d Bolters 11; Get Schwifty 18 d Nutters 6; Shambolics 19 d Dunny Divas 6; KT's 35 d Reefton Rockets 7; Moonshiners 25 d Trailer Trash 4; Big Al's 18 d Saint Dogs 9; and Burra Boys 17 d G Force 7.