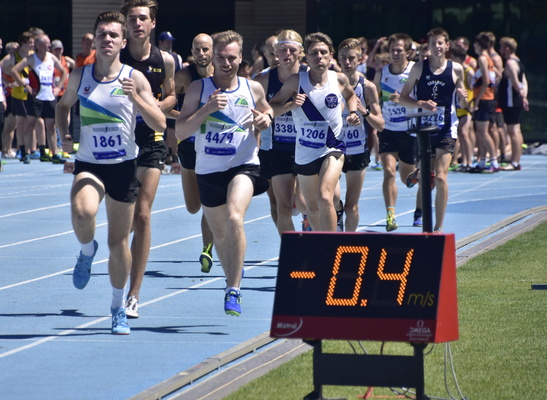 By Jamie Strudley
The best athletics in Victoria gathered at Lakeside Stadium on Saturday 23 February for the AV Shield Final.
The AV Shield is a team based track and field competition where athletes score points for their team based on their performance in events. Participation in the final is earned by winning the respective zone through the 12 rounds of regular competition.
Yarra Ranges Athletics had 3 teams qualify for the final, Men's Division 2, Women's Division 2 and Men's U18. This marked the first time that Yarra Ranges Athletics had athletes participate in pole Vault.
Yarra Ranges Athletics eventually finished second in Open Men's and Open Women's and very close third in Men's U18. Standout performances came from Emerson Field with a club record Pole Vault and Erika Bedyn accumulating over 1700 points on her own.